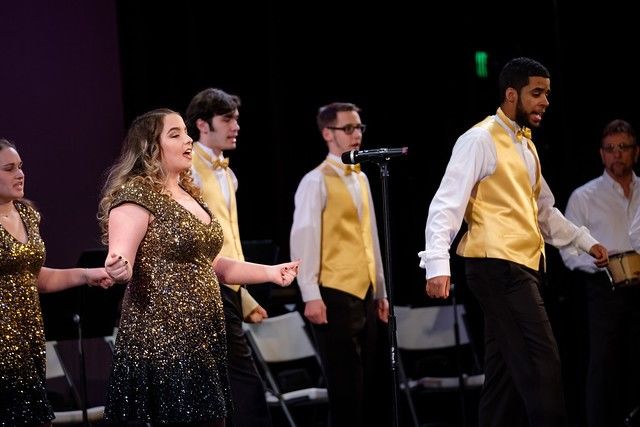 DUNMORE, Pa. — The Penn State Scranton Chorale and Jazz Band, directed by Sharon Ann Toman, director of music and assistant teaching professor of music at Penn State Scranton, will present its Annual Spring Concert at 4 p.m. on Saturday, April 27, at The Theater at North, North Main Avenue, Scranton.
The concert is free of charge and open to the public.
This year's performance will feature the sixth-, seventh- and eighth-grade chorus from Lake Wallenpaupack Area School District under the direction of Shaun Stuart. Stuart is the music director of the treble choir, concert choir, show choir and handbell choir at Lake Wallenpaupack Middle School.
A special joint performance featuring a patriotic song will be performed by the Lake Wallenpaupack Middle School Chorus and the Penn State Scranton Chorale.
The Chorale, The Roc[k]tet and Campus Jazz Band will perform a variety of music ranging from Broadway hits, spiritual, patriotic, big band, pop music and more.
Organizers are hoping that area residents will take advantage of this community venue and expanded program and come to the performance to enjoy the talents of these local students.
The Theater at North is located inside the historic and refurbished North Scranton Junior High School, a well-known landmark at North Main Avenue and Green Ridge Street in North Scranton.
This marks the third year that the Chorale and Jazz Band will be performing at The Theatre. This off-campus venue was chosen to accommodate the growing popularity of, and attendance at, the campus' annual concert, as well as the new tradition of inviting local middle-school chorale groups to perform with the Penn State Scranton students.
Doors will open at 3:30 p.m. For more information, call 570-963-2696.