As part of the campus' community outreach, students are performing at a new theater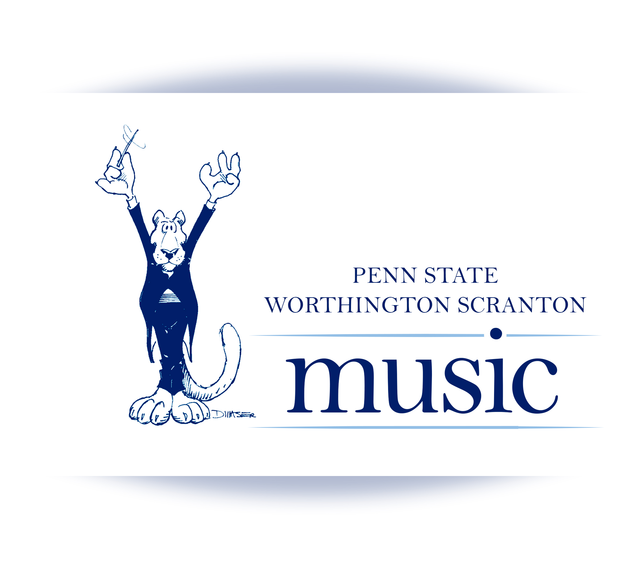 DUNMORE, Pa. — For the first time in its history, the Penn State Worthington Scranton Chorale and Campus Jazz Band is performing its spring concert off campus in order to accommodate the growing attendance it has been experiencing in recent years.
This year's concert, directed by Sharon Ann Toman, musical director and senior instructor in music, will take place at 4 p.m. Saturday, April 22, at The Theater at North, 1539 North Main Avenue, Scranton, Pennsylvania.
The concert is free and open to the public, and organizers are hoping that area residents will take advantage of the new venue and expanded program and come to the performance to enjoy the talents of these local students.
Those attending will enjoy performances by the PSWS Chorale, "Roc[k]tet," and Campus Jazz Band as well as students from the North Pocono Middle School Chorus.
Sixth-, seventh- and eighth-grade students from the North Pocono Middle School Chorus will perform under the direction of Erica Castaldo, general music and chorus teacher at North Pocono Middle School and owner of Musical Dreams Studio in Moscow, Pennsylvania.
Another featured performer will be Michael McAndrew on piano, a current master's degree student with a double focus in composition and collaborative piano, who has had pieces he composed premiered by groups in Pennsylvania, New York and Australia.
The Theater at North is located inside the historic and recently refurbished North Scranton Junior High School, a well-known landmark at North Main Avenue and the top of Green Ridge Street in Scranton.
The new venue was chosen to accommodate the growing popularity of, and attendance at, the campus' annual concert, as well as the addition of more chorale and band performers, including the new annual tradition of inviting local middle-school chorale groups to perform with PSWS students.