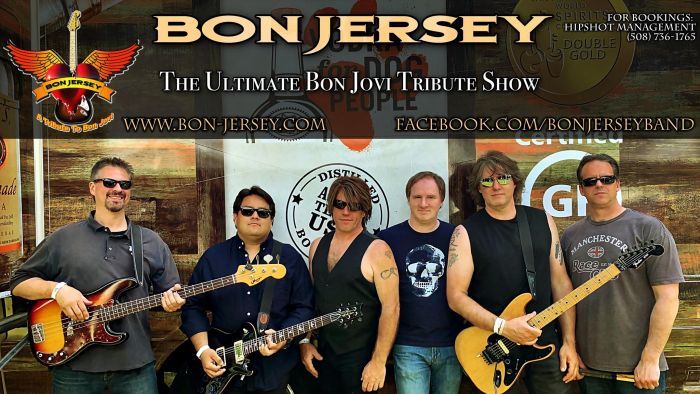 DUNMORE, Pa. — Penn State Scranton is paying tribute to one of rock music's biggest acts for the final event commemorating the campus' 50th anniversary.
On Saturday, Sept. 21, the campus will host a free outdoor concert featuring renowned Bon Jovi tribute band Bon Jersey.
Gates open at 4 p.m. for the family-friendly community event, which will take place in Parking Lot B, located behind the campus' library building.
Popular local band Nowhere Slow will serve as the night's opening act, taking the stage at 5:30 p.m. From there, Bon Jersey will perform from 8-9:30 p.m.
Parking will be limited, so attendees are encouraged to carpool to the concert, which will include nonalcoholic beverages and snacks for purchase. Alcoholic beverages, coolers, glass containers and pets are prohibited, but chairs and service animals will be permitted.
Campus Director of Development Christine Ostroski said Chancellor Marwan Wafa came up with the initial idea to hold a concert in celebration of the milestone anniversary.
"We are centrally located in the Scranton area, and it is a nice way for the community to visit our beautiful campus and to conclude our 50th anniversary year," Ostroski said.
Bon Jersey, meanwhile, makes for a great main attraction, given the tribute band's popularity throughout northeast Pennsylvania.
"They have a great following in NEPA and this is the only time this year that they will be playing around here," said Ostroski, noting the concert could draw a multigenerational crowd of about 1,500 people.
Considered among the top Bon Jovi tribute bands in the world, the members of New England-based Bon Jersey (the name is a playful nod to Bon Jovi's New Jersey roots) have been playing to packed audiences for the past 13 years. In 2010, the band was named Limelight magazine's Tribute Band of the Year.
Bon Jersey covers all phases of Bon Jovi's career, from the band's 1984 self-titled debut album to the 1986 blockbuster "Slippery When Wet" and all the way up through 2016's "This House is Not for Sale." In look and sound, the band strives to give fans the closest possible experience to an actual Bon Jovi concert.
For more information on the concert, contact Penn State Scranton's Office of Development at 570-963-2538. For additional information on Bon Jersey, visit https://www.bon-jersey.com/home.