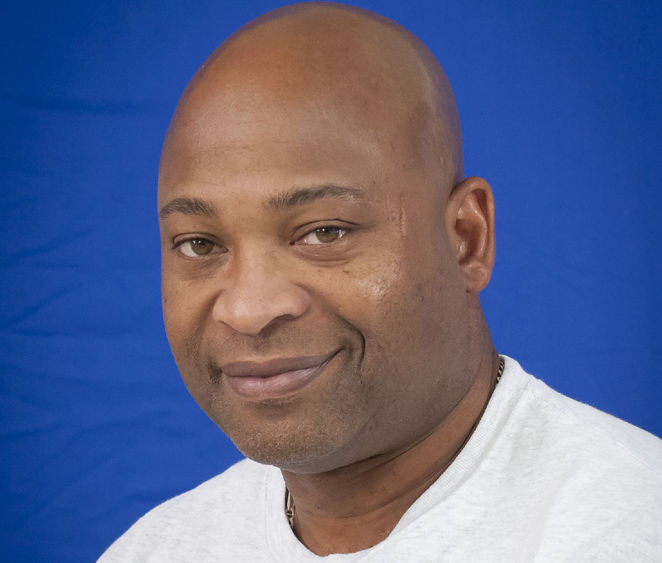 DUNMORE, Pa. — Penn State Scranton Chancellor Marwan Wafa has announced that Marvin McCloe, a maintenance worker in Maintenance and Operations, is the campus' December Employee of the Month.
McCloe was nominated by Interim Director of Enrollment Management Terri Caputo, who said: "Working admissions events when everything runs smoothly is typically a very busy shift for the person from maintenance who is on for the event, but when there is an issue, it elevates to a new level of busy and stress. Marvin has worked a large number of admissions events over the years and he has always been prompt, professional and works very hard to make sure everything is done in a timely manner and that he is available to us to help with anything that comes up. Our Fall Open House this year was a perfect example of this. We were trying a whole new set up, with almost all of our Lion Ambassadors new to events. Marvin was ready and willing to not only do the things he normally would do, but anything else that came up. He was setting up signs, moving boxes — in addition to trying to help with issues with the building alarms and lighting. We were all a bit stressed trying to get not only everything ready for our guests, but to get the kinks fixed. Marvin was right there — helping us and trying to help us any way he could. Marvin really does go out of his way to help make our admissions events run smoothly and to do anything he can to help."
Congratulations, Marvin!
Each month, nominations are received in the chancellor's office for employees whose peers feel they have gone above and beyond in their job duties. 
The Employee of the Month recognition was initiated in 2016 by Wafa as a way of distinguishing staff members who "go above and beyond the call of duty" in serving Penn State Scranton. Campus staff, faculty and students are encouraged to nominate staff members that deserve to be recognized for "going above and beyond." The link for nominations is available here.