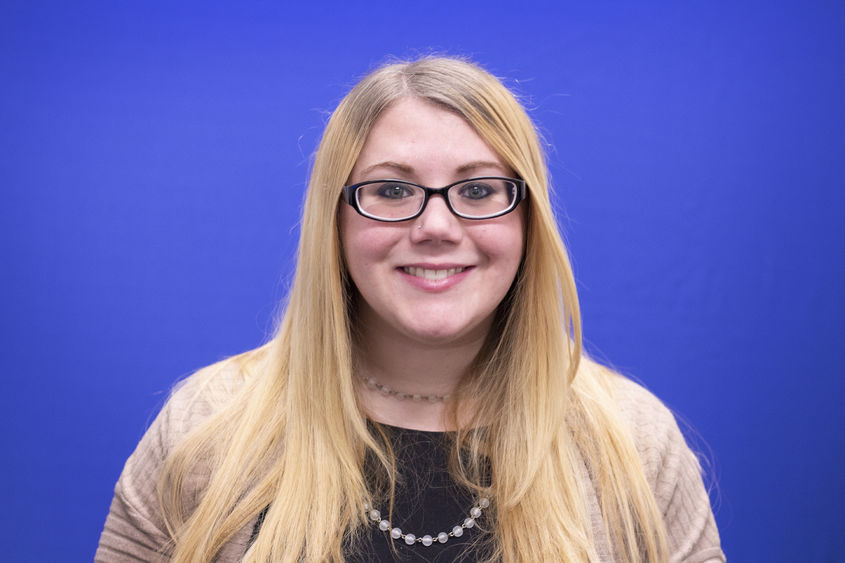 DUNMORE, Pa. — Penn State Scranton Chancellor Marwan Wafa has announced that Writing Center Coordinator Kate Lafferty-Danner has been named the campus' Employee of the Month for November.
Each month, nominations are received in the chancellor's office for employees whose peers feel they have gone above and beyond in their job duties.
In nominating Lafferty-Danner, Associate Director of Learning and Disability Services Eileen Giovagnoli wrote: "Kate is an asset to the Learning and Writing Center and to the Scranton campus. Under Kate's leadership, use of writing assistance services has increased significantly and she has built strong relationships with faculty and staff of the University with the goal of supporting student writers. She played a key role in making the switch to virtual for tutoring services during her first semester at Penn State which has resulted in the permanent expansion of services through online tutoring sessions in addition to in person appointments. 
"Kate coordinated co-curricular programming for the Summer Bridge and Pathways to Academic Success Summer Start (PaSSS) programs and led a summer bridge academy for English. She went above and beyond in planning the university wide Learning Center Directors Retreat, the first conference that included peer tutors, an excellent professional development opportunity for our students". 
Giovagnoli continued, "In addition to planning for the event, Kate developed a SharePoint site to house all the recorded trainings creating a resource for Learning Center staff across the University and she contributed to developing a series of tutor training videos for new and advanced tutors which can be used by Learning Centers at every campus. Kate is a caring and enthusiastic supporter of our students and tutors, an advocate for inclusive practices and a valued member of the Academic Affairs Team."
Assistant Teaching Professor of English Jody Griffith stated: "Kate brings warmth, patience, and enthusiasm to all her interactions with students, faculty and staff. Writing a paper can feel intimidating for many students, but Kate helps them build skills and confidence. She models professionalism for our peer writing tutors and provides them with leadership opportunities. She helps faculty design writing assignments and rubrics. In her time here, she's greatly expanded the writing support available through the writing center, classroom visits, and writing workshops, and found innovative ways to advertise and deliver these services. Kate is a thoughtful collaborator, always invested in what is best for our students and our campus."
Congratulations, Kate!
The Employee of the Month recognition was initiated in 2016 by Wafa as a way of distinguishing staff members who "go above and beyond the call of duty" in serving Penn State Scranton. Campus staff, faculty and students are encouraged to nominate staff members that deserve to be recognized for "going above and beyond." The link for nominations is available here.