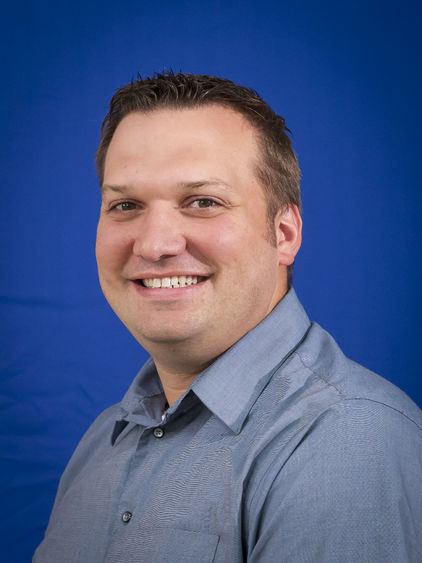 DUNMORE, Pa. — Penn State Scranton Chancellor Marwan A. Wafa has announced the promotion of Matthew D. Nied to the position of director of Student Services and Engagement at Penn State Scranton. 
Nied graduated from Alvernia University in Reading, Pennsylvania, in 2007 with a bachelor of arts in business management and a minor in communication. While at Alvernia, he played lacrosse and tennis, was involved in numerous clubs and organizations, worked in residence life, and attended an alternative spring break trip to the Dominican Republic, which, according to Nied, "has had a profound impact on serving and giving back to others and communities."  
After completing his undergraduate degree, he continued on to Neumann University in Aston, Pennsylvania, where he worked as an associate coordinator of student activities and later as the assistant director of student activities, where he found opportunities to continue to give back, he said, including traveling to New Orleans to provide rebuilding efforts in the wake of Hurricane Katrina. In 2009, while working at Neumann, he earned his master of science in organizational and strategic leadership. 
Nied has been with Penn State Scranton for 12 years, serving in roles such as interim director of student affairs and assistant director of unions programs and student activities. His most recent position on the campus has been as the assistant director of student services and engagement, where he has supervised the coordinator of diversity, equity, and inclusion and the coordinator of student activities; managed the first-year seminar peer mentor program; co-coordinated new student orientation, campus student orientation, and coordinated academic and recognition events, such as the student recognition dinner and the annual commencement. In this role, he has also been the point of contact for off-campus housing, Engage – the Penn State Scranton student engagement platform, student conduct, campus adult education, and military and veteran students. 
Nied is an active volunteer with the Tafton Dive Team and the Tafton Volunteer Fire Company, and has served those organizations in leadership roles such as vice president, member of the board of trustees, and dive team lieutenant. He is also the co-chair of the World Famous Tafton Outing Committee. 
Neid and his wife, Caitlin, with their two children, Ryan and Colby, reside in Moscow, Pennsylvania.