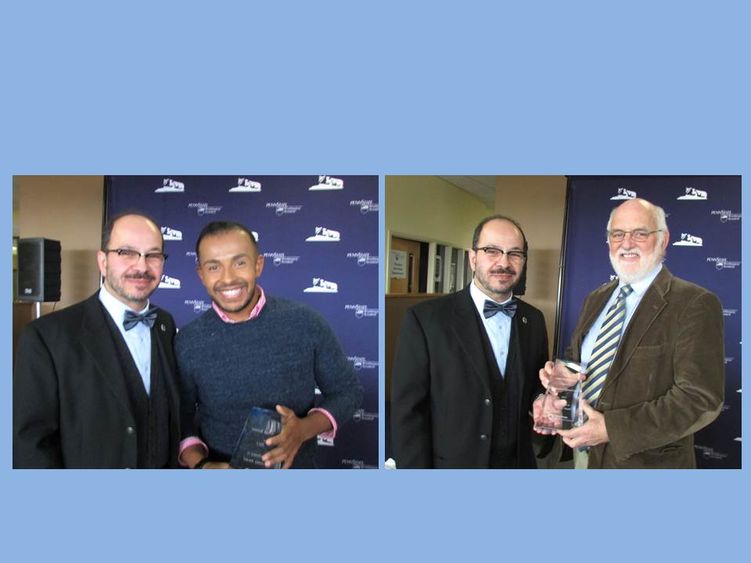 DUNMORE, Pa. — Penn State Worthington Scranton will commemorate Martin Luther King Jr. Day by hosting a special program on the campus at noon on Monday, Jan. 16, in the Study Learning Center.
The program will honor members of the campus community as well as a local organization/individual, with the Excellence in Diversity Award, established last year by PSWS Chancellor Marwan Wafa and the campus' Diversity Advisory Council.
There will also be a special presentation with an open discussion period, entitled "Peaceful Tomorrows."
Guest speaker will be Lia Richards-Palmiter, director of diversity at Marywood University.
Attendees also will be shown the PSU "All In" video vignette, before breaking up into small groups for breakout sessions designed to provoke thoughtful discussions on diversity issues.
Following the program, attendees will head to United Neighborhood Center in Scranton to participate in a march to the Lackawanna County Courthouse.
The PSWS Excellence in Diversity Award Program honors demonstrated commitment and outstanding efforts toward creating a diverse and inclusive community. The now-annual honor recognizes one campus and one community nominee each year that meet the defined criteria. Nominees can be individuals, organizations, groups or units.
To qualify for the award, nominees must:
Engage in meaningful diversity activities beyond one's responsibility in order to encourage excellence through inclusion in the PSWS community
Demonstrate efforts that foster a more inclusive and equitable learning and work environment
Show evidence of inclusive teaching and/or program development beyond responsibilities
Conduct research and/or creative activity related to the experiences, realities, and/or contributions of persons from less-represented populations
Demonstrate leadership in programming, training, or other experiences which serve to advance diversity and inclusion at PSWS or the surrounding community
Please RSVP your attendance prior to the day of the event by calling Marianne Gable at 570-963-2539 or Student Services and Engagement at 570-963-2690.