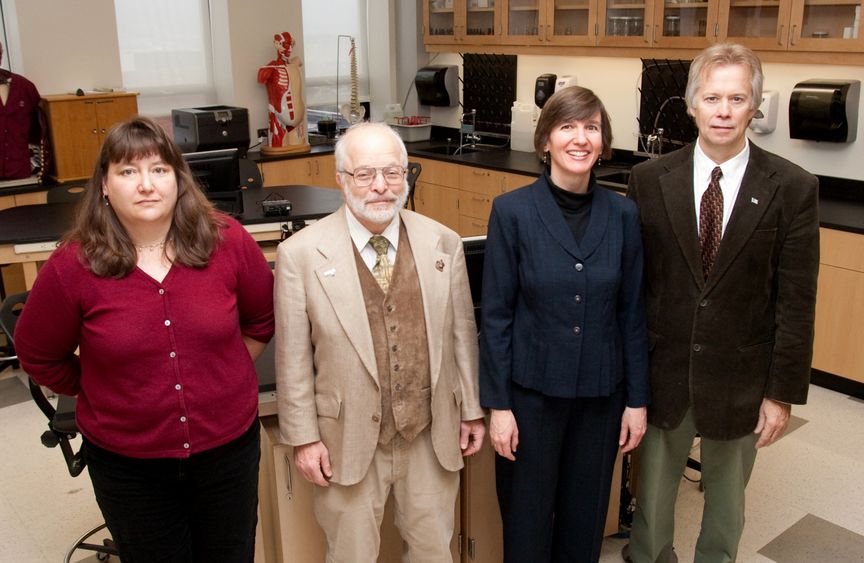 Dr. Marwan Wafa, chancellor of Penn State Worthington Scranton, is pleased to announce the introduction of the Biology Bachelor of Science degree program, effective fall 2016, at the local Penn State campus.
This new degree program complements the other 11 Penn State bachelor degrees the campus currently offers. "We are committed to offering various programs that are aligned with regional market needs in order to positively support the needs of area employers for well-prepared graduates," Dr. Wafa stated. "Our highly qualified faculty and support staff are dedicated to maintaining Penn State University's high standards of quality in a supportive and welcoming learning environment."
"The addition of the baccalaureate degree in biology at Penn State Worthington Scranton will provide expanded opportunities for local Penn State students to prepare for careers in biological, health, and environmental sciences, provide students with another science-related degree option, and complement our other campus baccalaureate degree programs that have science- and biology-related curricular requirements, in addition to our current baccalaureate science degree," said Dr. H. Durell Johnson, PSWS chief academic officer. "Students graduating with this degree will be highly competitive for post-baccalaureate study and will be qualified for employment in a variety of in-demand jobs both in Pennsylvania and in the greater U.S."
"The Biology Bachelor of Science degree complements the existing Science B.S., as it affords students a choice of focusing on the biological sciences or being more broadly trained in science," said Biology Program Co-coordinator, Dr. Meg Hatch. "Both degrees are flexible enough to allow specialization in areas of specific interest such as prerequisites for medical or other professional schools."
"The expanded biology course offerings will complement our other campus baccalaureate degree programs that have science- and biology-related curricular requirements," Dr. Johnson added.
Dr. Hatch explained that students who choose the biology major will also have the ability to minor in subjects such as business, information sciences and technology, or psychology, to prepare themselves for biology-related careers such as pharmaceutical sales or data management. Students majoring in other fields will also be able to minor in biology, she said.
"Concurrent with the addition of the biology degree will be the addition of a plant biologist, complementing the existing faculty whose expertise includes terrestrial vertebrates (birds and mammals), aquatic invertebrates, and algae, with research emphases in phycology, marine ecology, physiology, eco-immunology and community ecology," added Dr. Dale Holen, biology program co-coordinator.
"In addition, Penn State Worthington Scranton has recently partnered with the Lacawac Sanctuary, an ecological field research station located in the Pocono Mountains, providing undergraduate research or internship opportunities in areas of wildlife ecology, ornithology, lake ecology and plant biology," he said.
The addition of the baccalaureate degree in biology is a reflection of the University's support for the campus' strategic vision of expanding and diversifying the four-year degree portfolio at the Penn State Worthington Scranton campus, in order to improve access to a broader variety of Penn State academic offerings for our local commonwealth constituents, Dr. Johnson explained.
The addition of the four-year biology degree at Penn State Worthington Scranton brings the total number of baccalureatebaccalaureate degrees offered at the campus to 12. The campus also offers four associate degrees, as well as the first two years of more than 160 Penn State degrees.