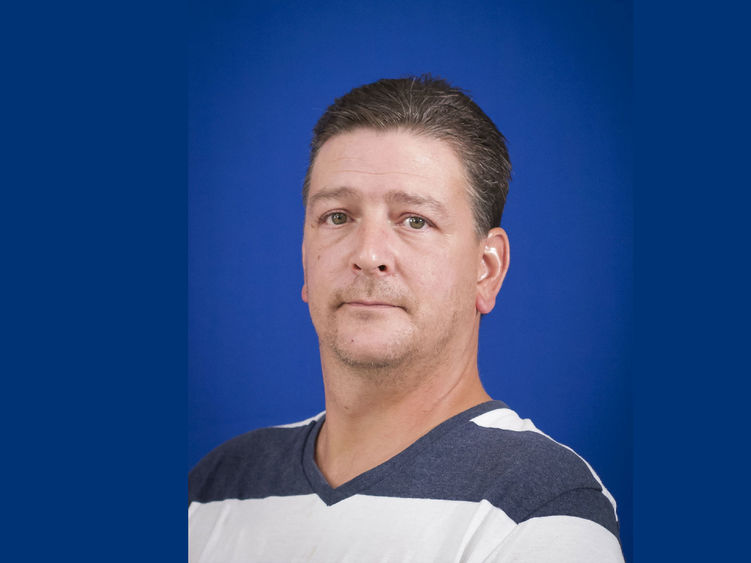 DUNMORE, Pa. — Penn State Scranton Chancellor Marwan Wafa has announced that maintenance and operations worker Wayne Reesey is the campus' February Employee of the Month.
In nominating Reesey, Director of Information Technology Marilee Mulvey wrote: "The classroom improvement project in Gallagher Conference Center's Room 112 could not have been accomplished without the timely work of Wayne Reesey from our tech services staff. GCC 112 represents a more complex installation than any other classroom on campus, and Wayne's collaboration with IT was an integral part of the process.
"At a very busy time of year, Wayne was available to work with IT to install six projectors, whiteboards and other associated technology in this active learning classroom. This collaboration between Tech Services and IT, and the expertise of both parties, was essential to completing this installation on time. We could not have done it without Wayne's help and IT is grateful for his willingness to go 'above and beyond' his usual duties to help with this project."
Congratulations, Wayne!
The Employee of the Month recognition was initiated in 2016 by Wafa as a way of distinguishing staff members who "go above and beyond the call of duty" in serving Penn State Scranton.
Campus staff, faculty and students are encouraged to nominate staff members that deserve to be recognized for "going above and beyond." The link for nominations can be found here.