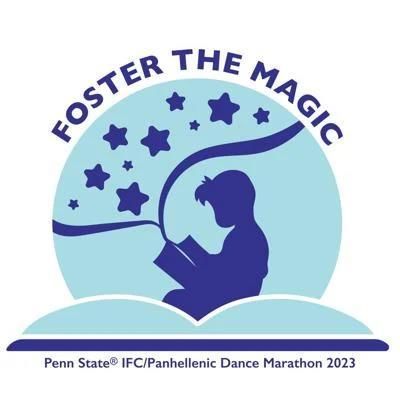 DUNMORE, Pa. — It's time to mark your calendars! Penn State Scranton will soon host its annual Designer Purse Bingo to support fundraising efforts for THON. The event will be held Sunday, Feb. 5, in the campus' Multipurpose Building (gymnasium). Doors open at 1 p.m., with regular games of bingo starting at 3 p.m. until 6:30 p.m. 
This event is open to the public and all proceeds go directly to support pediatric cancer patients and cancer research at Penn State's Hershey Medical Center and the Four Diamonds Fund. Organizers are encouraging the campus' staff, students and the community to come out for the event and bring their friends and family along as well.
"I'm so happy we are able continue our annual Purse Bingo event at Penn State Scranton," said Nicole Paolicelli, coordinator of student services. "Our student leaders work very hard all year long leading up to this event and I couldn't be prouder of them. We are so grateful to our family, friends and community members for always showing up and supporting us and of course, supporting Arelis, our campus' THON child, and The Four Diamonds organization."
THON, the Penn State IFC/Panhellenic Dance Marathon, is the world's largest student-run philanthropy that aims to provide emotional and financial support to children and families who have been impacted by childhood cancer. The money raised by THON goes to the Four Diamonds Fund to enhance the lives of these children and families by providing emotional and financial support, spreading awareness and ensuring funding for critical research, all in pursuit of a cure.
Each year, thousands of Penn State students across the commonwealth participate in the event, which includes months of fundraising that culminates in a 46-hour, no-sitting, no-sleeping, dance marathon at the Bryce Jordan Center at University Park. Three Penn State Scranton students will be joining the thousands dancing at THON 2023. These students will be announced later this month at the campus' "Dancing 4 Diamonds THON Prom" event.
This year marks THON's 51st anniversary, with the theme "Foster the Magic." It kicks off on Friday, Feb. 17, at 6 p.m. and runs through Sunday, Feb. 19, ending at 4 p.m.
Since its inception in 1973, Penn State's THON has raised more than $200 million for over 4,000 families affected by pediatric cancer. Last year, THON raised a total of $13,756,374.50, with $18,282.60 of that being raised at Penn State Scranton — putting Penn State Scranton in the top 10 of all Commonwealth Campuses.
"It's our goal to be on the list again, and we are projected to exceed that amount this year," Paolicelli said.
How to get tickets
For those interested in attending the THON Designer Purse Bingo, the cost is $25 per person and includes 16 games and one door prize chance. Seats are limited to 350 attendees. This event fills up fast, so organizers highly recommend purchasing tickets in advance. Purchase Purse Bingo tickets online here.
In addition to the Designer Purse Bingo, the campus' THON Committee will also hold a flower sale for Valentine's Day on Feb. 14 in The View Cafe.
For those unable to attend upcoming events, but who would still like to support the Scranton campus' THON efforts, donations can be made here through the virtual donor drive.