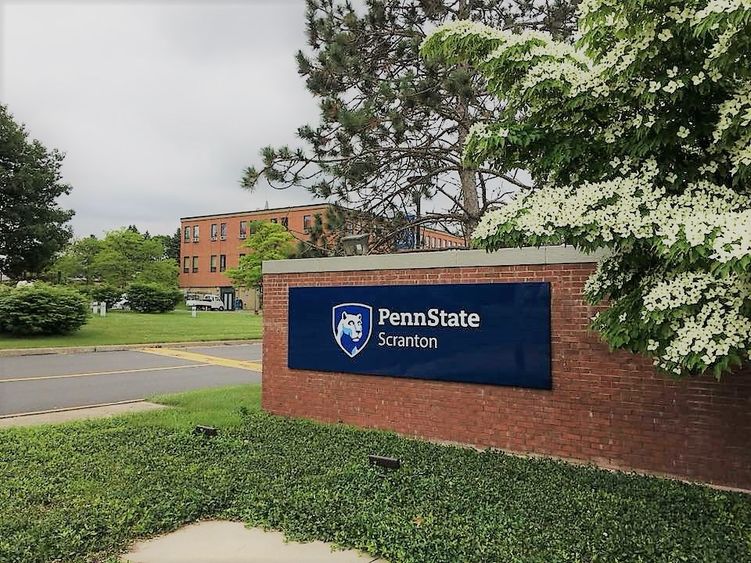 DUNMORE, Pa. — Penn State Scranton has partnered with Leadership Lackawanna to offer a new program for high school juniors and seniors in Lackawanna County called Leadership U, which offers a general education, three-credit college course — CAS 100A: Effective Speech. 
The program's goals and objectives are to: provide participants with the confidence, expertise and skills to effectively speak in public and group settings; explore the relationship between effective listening and effective speaking; offer an ethical perspective of fact and opinion through communication; use the concepts of STEAM (Science, Technology, Engineering, Arts, Math) to empower students to take thoughtful risks, engage in experiential learning, problem solve, collaborate and use creative processes; use historical awareness and appreciation to provide an understanding of our region's past, present and future; and understand and further develop financial literacy skills and college/career preparation. 
Leadership U accepts applications from juniors and seniors with a GPA of 3.0 or higher.  Students who are homeschooled or attend charter schools are also invited to apply. Leadership U tuition is $400.
Classes for this program will be held in person at Penn State Scranton every Wednesday, starting June 29 through Aug. 10 from 1 p.m. to 3:15 p.m.  
Leadership Lackawanna is a nonprofit organization in northeastern Pennsylvania dedicated to community leadership and professional development. It currently offers seven community leadership programs, one of which, Tomorrow's Leaders Today, is run at Penn State Scranton.
Nicole Morristell, executive director of Leadership Lackawanna, says that there are several reasons why the organization wanted to partner with Penn State Scranton in their newest endeavor. 
"We were looking to expand our offerings, and because of our great working relationship with Penn State, we felt it was appropriate to develop this program," Morristell said. "Plus, it was a new target audience for us, and we felt we could make an impact by creating this program." 
When asked why the program chose "Effective Speech" as its initial offering, Morristell said that not only is it a 100-level course that can be transferred to most institutions, but it is also a flexible opportunity and a well-known skill. 
"As a leadership organization, we hear over and over again that public speaking is a lost art form. Communication is key, and we want to hone this skill," Morristell says. "Penn State already had an amazing class developed, and Leadership Lackawanna just wants to add to that. We want to be able to bring our skills and talents to the table!" 
Morristell also said that there were a multitude of collaborators that she had to work with to get the program approved and hit the ground running on promotion. Penn State Scranton Chancellor Marwan Wafa was the first person to approve the program. Morristell then spoke with Durell Johnson, Penn State Scranton's director of academic affairs, to create the framework for the course. Finally, she began to work closely with James Hart, assistant teaching professor of communication arts and sciences, to develop and plan the course in detail. Hart, along with staff from Leadership Lackawanna, will be instructing the class. 
Leadership Lackawanna will be heavily marketing this program and is promoting it to the public using direct mail, emails, Instagram and Facebook advertising, letters to school principals and parents, and advertisements in magazines, in addition to direct outreach to potential students by Leadership Lackawanna and Penn State Scranton staff. 
The course will run during the second six-week summer session, from June 29 to Aug. 10, and will take place on Wednesdays from 1 to 3:15 p.m. Thanks to a grant from the Willary Foundation, Leadership Lackawanna is offering a discount on the course, lowering the cost to just $400 per student. The deadline for students to apply is Wednesday, May 4. 
To learn more about the Leadership U program, visit the website. Contact Leadership Lackawanna by email at [email protected] or by phone at 570-342-7711 ext. 125.