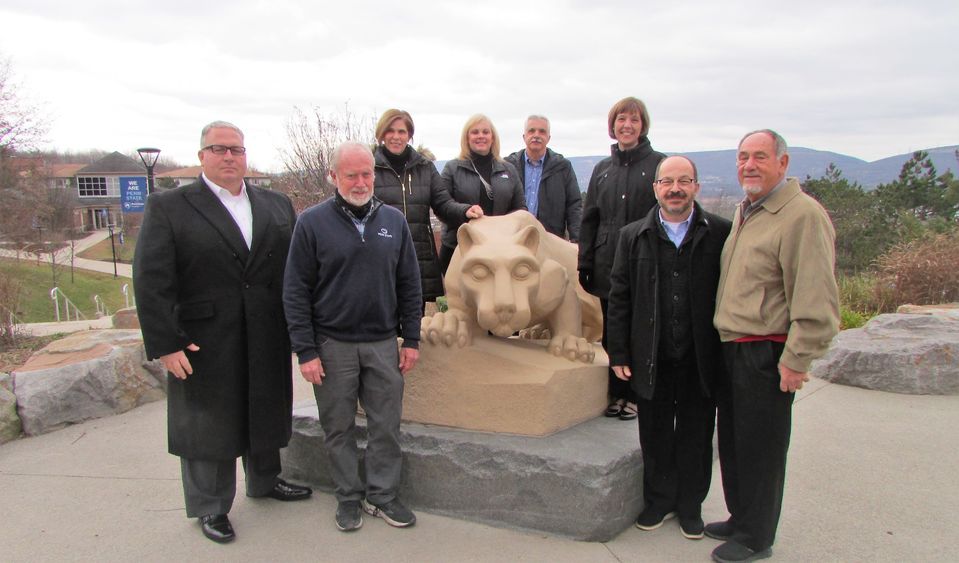 Thanks to a generous gift from the Keystone Sanitary Landfill and the DeNaples family, Penn State Scranton's Center for Business Development and Community Outreach (CBDCO) will be coordinating a course for high school juniors and seniors that is part of a program focusing on environmental studies at the campus, as well as offering a youth summer camp program for younger children. 
The DeNaples Family Environmental Program Fund at Penn State Scranton has been established thanks to a multi-year gift that will provide $100,000 per year for the next 40 years, enabling educators at the campus to provide hands-on, experiential learning that encourages creative and critical thinking among participating students, while strengthening their bond with local and global environments.
"The course will explore the root causes of today's environmental crises and consider scientific, technological, sociological, psychological, and personal responses to what is considered a very significant dilemma facing today's world," said CBDCO Director John Drake. "It will also engage students in recognizing how questions can be powerful catalysts for learning, how to see multiple perspectives in a situation, and what personal reflection can mean for both personal and global transformation." 
Beginning with the Spring 2022 semester, CBDCO will offer this inaugural environmental science credit course to high school juniors and seniors in regional school districts. In addition to in-person sessions beginning in January, it will have an online component and potential field trips. The course will be taught by instructors from Penn State Scranton's science degree program.
High school juniors and seniors who take the course will earn three college credits that can later be applied as either an elective or general education course, depending on the degree program and college they choose in the future. As the program expands, more school districts will be added.
Full scholarships are being provided through the program fund, which was established by the DeNaples family and Keystone Sanitary Landfill. 
"This gift comes at a critical time in our planet's history, with so many environmental changes taking place around the world that will require research, analysis, study and creative problem solving to address," said Penn State Scranton Chancellor Marwan Wafa. "Penn State Scranton is proud to be able to have the ability to offer a program like this that will encourage our young people to get involved in these issues and be part of making positive contributions and improvements to our regional, national and global environment. We are very grateful to the DeNaples family for making this kind of an educational commitment to our campus, and our region's young people and future."
To learn more about the environmental programming and what it entails, contact CBDCO at [email protected], or by calling: 570-963-2600.
This gift will advance "A Greater Penn State for 21st Century Excellence," a focused campaign that seeks to elevate Penn State's position as a leading public university in a world defined by rapid change and global connections. With the support of alumni and friends, "A Greater Penn State" seeks to fulfill the three key imperatives of a 21st-century public university: keeping the doors to higher education open to hardworking students regardless of financial well-being; creating transformative experiences that go beyond the classroom; and impacting the world by serving communities and fueling discovery, innovation and entrepreneurship. To learn more about "A Greater Penn State for 21st Century Excellence," visit greaterpennstate.psu.edu.