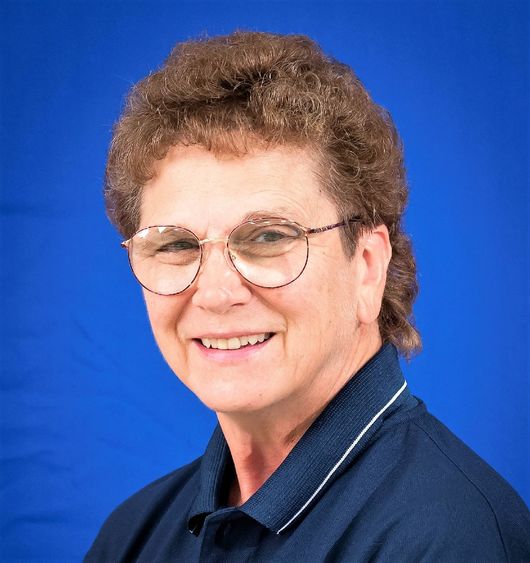 DUNMORE, Pa. — Penn State Scranton Music Director and Associate Teaching Professor of Music Sharon Ann Toman is always looking for new and exciting ways to engage her students.
Those efforts were recently recognized when Toman was among the recipients of the 2019-20 Jack P. Royer Active and Collaborative Learning Award, given to Commonwealth Campus faculty and staff who demonstrate innovative teaching techniques to enhance student learning. Along with the award, Toman received a $500 prize.
"I was totally thrilled and surprised by receiving this award. It's truly an honor," Toman said. "It is a very competitive award and I always try to do my best in teaching my music classes and directing our campus' Chorale, the Roc[k]tet and Campus Jazz Band."
Penn State Scranton Chief Academic Officer H. Durell Johnson nominated Toman for the award based on the outside-the-box thinking she brings to her online Introduction to World Music course. As part of the nomination process, Toman had to submit a letter detailing her approach to the course material.
Offered each fall semester with an enrollment of up to 30 students, the course is an "exciting global journey around the world of musical and cultural discovery, exploration and experience," according to Toman. Using a multi-dimensional approach, she and the students examine world cultures through their music.
While Toman uses traditional online teaching methods like PowerPoint slides, textbook readings, discussion blogs and exams for the course, she also employs more creative methods, such as gamification, to better engage students.
"Enhancing the learning process encourages students to learn and spend more time being engaged in a course," Toman said. "The more time students are engaged in learning, the more they learn and demonstrate their understanding of the course material and enjoy the process as well."
Toman starts by having students create an avatar that they use for their course "passport," which gets updated weekly on the Canvas learning system as they travel from one country to another. Along the way, students can compete against each other as their gaming rankings are posted on the course's Passport Leader Board.
Using their passports, students can enter a country's Canvas module to learn not only about its music, but its people, traditions, religions and economy. From there, they take weekly assessments that Toman refers to not as quizzes, but "quests."
The passport process also requires students to watch informative videos about tourism, food and/or cultural traditions of specific countries. Meanwhile, passport trivia questions allow students to engage in outside learning as they "seek and find" their answers on the web, Toman noted.
For the course's final project, students work in teams to produce a PowerPoint presentation that revolves around countries that are part of their own ethnic heritage.
"Through this project, they demonstrate their understanding of music, people, culture, food, dance, etc.," Toman said. "As I convey to my students throughout the semester that we here in the United States have our own food, music and customs, so too do other countries around the world."
For Toman, teaching remains an ever-evolving art. She regularly attends national conferences to present research papers and learn the latest musical pedagogical methods being used in the classroom.
"Then I try to implement and adjust these teaching methods in my classroom," she said. "I absolutely love my job and teaching. The students at Penn State Scranton are the best of the best!"