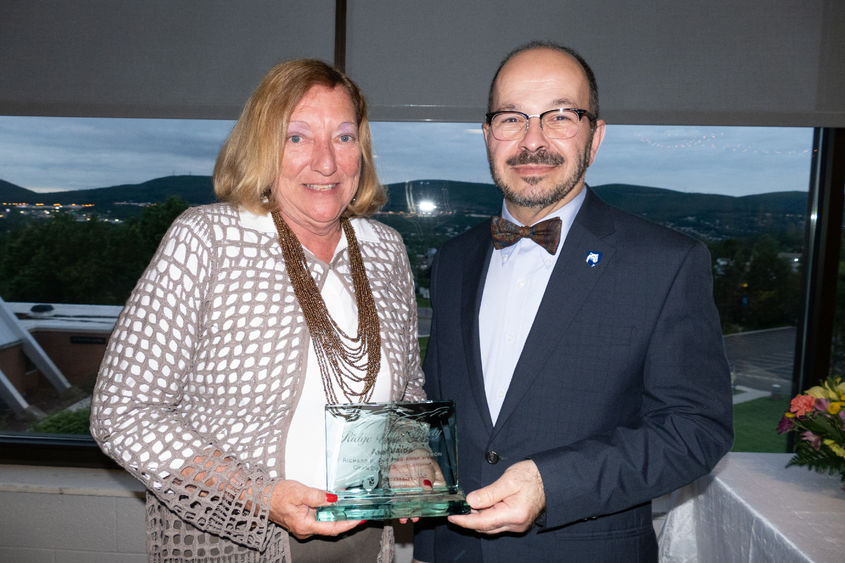 DUNMORE, Pa. — Penn State alumna Ann Vaida has established the Richard K. and Marianne Byron Open Doors Scholarship at Penn State Scranton, in honor of her nephew, Richard, and his wife, Marianne. The gift received a 1:1 University match through the recently concluded Open Doors Scholarship Program.
This scholarship gives first preference to students either enrolled or planning to enroll at Penn State Scranton who are participating in the Complete Penn State program, which supports students who are at risk of not graduating due to an unexpected hardship.
Complete Penn State is one of five Open Doors programs the University has established to help Penn State students excel academically, reduce their educational debt, and remain on track to graduation. Learn more about these programs here.
Vaida, who is retired from Pennsylvania Power & Light (PPL) is active in the campus' Greater Scranton Penn State Chapter and a member of the campus' Ridge View Society.
This gift will advance "A Greater Penn State for 21st Century Excellence," a focused campaign that seeks to elevate Penn State's position as a leading public university in a world defined by rapid change and global connections. With the support of alumni and friends, "A Greater Penn State" seeks to fulfill the three key imperatives of a 21st-century public university: keeping the doors to higher education open to hardworking students regardless of financial well-being; creating transformative experiences that go beyond the classroom; and impacting the world by fueling discovery, innovation and entrepreneurship. To learn more about "A Greater Penn State for 21st Century Excellence," visit greaterpennstate.psu.edu.