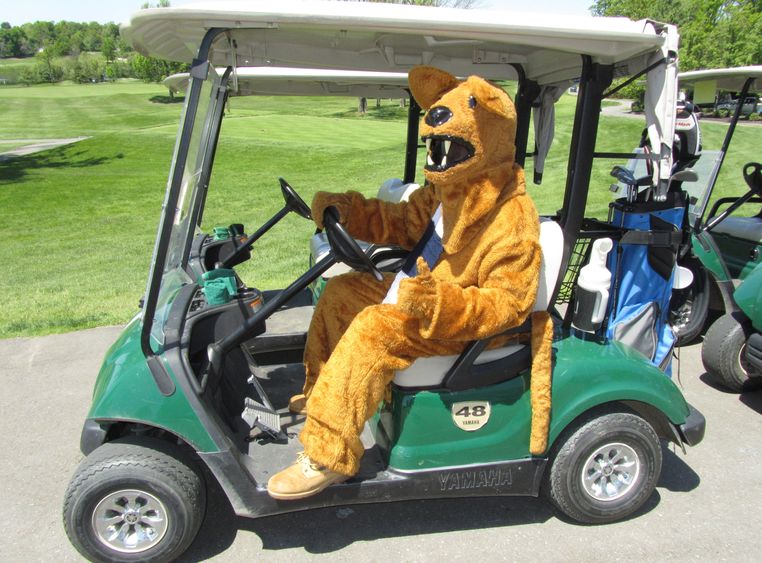 DUNMORE, Pa. — Scranton-area Penn State alumni will host the 29th annual Penn State Worthington Scranton Alumni Society/James D. Gallagher Golf Tournament on Monday, June 19, at the Country Club of Scranton.
The tournament, played in a captain and crew format, will begin with lunch on the patio at noon, followed by a shotgun start at 1 pm. Golf co-chairs are Dick Walsh, of Scranton, and Rick Pambianco, of Archbald.
Tournament participants will be greeted by the Penn State Nittany Lion.
"After 18 holes of golf on one of the most beautiful private courses in the area, our golfers will be treated to an open bar cocktail hour, followed by a filet mignon dinner, special golfer gift, and a variety of door and raffle prizes," said Kathy Casarin, president of the Penn State Worthington Scranton Alumni Society.
"Golfers might win the RJ Burne Cadillac hole-in-one car or seats at a VIP Table. The table will feature an upscale version of an already great meal and several gifts and services that will be a wonderful perk for some lucky golfers."
The event is the organization's largest annual fundraiser and over the years has provided hundreds of thousands of dollars for student scholarships and special projects at the campus including nursing program facilities; upgraded classrooms and labs for the science program; a Leadership Conference Room for students; a special team breakout room in the Business Building; a scoreboard for the new UGI Utilities Softball Field; the Nittany Lion sculpture at the campus entrance; soon-to-be-added outdoor flex courts; and more.
Golfers, sponsors and prize donors are needed to make the event a success, according to Casarin.
Information about fees, sponsorships and tournament details can be found at psualum.com/affiliate/wsas or by calling the Penn State Worthington Scranton Alumni Office at 570-963-2537.