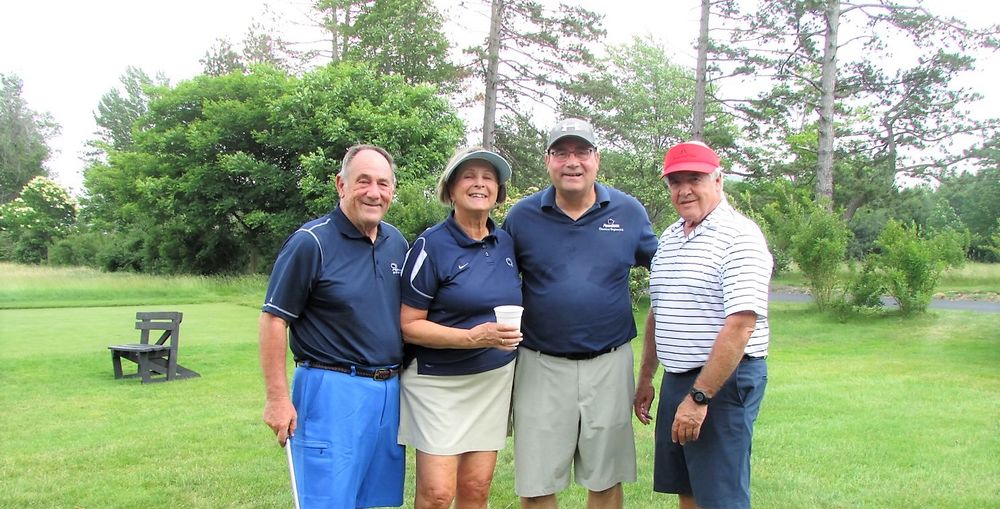 DUNMORE, Pa. — Continuing a time-honored, fun-filled rite of summer, the Penn State Scranton Alumni Society will host its 31st annual James D. Gallagher Golf Tournament on Monday, June 17, at the Country Club of Scranton in Clarks Summit.
The tournament will begin with lunch at noon on the Country Club patio, followed by a shotgun start at 1 p.m. The price is $200 per golfer.
As usual, the tournament will be played in a captain-and-crew format, and participants will be greeted by the Penn State Nittany Lion.
In addition to golfers, the Alumni Society is still seeking sponsors and prize donors for the tournament, according to Kathy Zielinski, Penn State Scranton Alumni Society president.
Among several sponsor packages is the $3,000 University Club Sponsor, which includes eight golfers; a reserved table for eight at dinner; signage at registration and dinner; major sponsor announcement; and program listing.
"After 18 holes of golf on one of the most beautiful private courses in the area, our golfers will be treated to an open-bar cocktail hour, followed by a filet mignon dinner, special golfer gift and a free gift card raffle," said Zielinski, adding that golfers also will have the opportunity to win a "hole-in-one" car donated by R.J. Burne Cadillac.
This year's golf chairs are Dick Walsh, Scranton; Rick Pambianco, Archbald; and Kathy Casarin, Archbald.
Named in honor of former Penn State Scranton CEO Dr. James D. Gallagher, the golf tournament is the Alumni Society's biggest annual fundraiser. Over its history, it has raised hundreds of thousands of dollars for student scholarships, student hardship situations and a number of special campus projects, including: nursing program facilities; upgraded classrooms and labs for the science program; a leadership conference room for students; a team breakout room in the Business Building; a scoreboard for the new UGI Utilities Softball Field; the Nittany Lion sculpture; and the outdoor flex courts.
For more information regarding tournament details, fees and sponsorships, visit psualum.com/affiliate/wsas; or contact Alumni Society members, the golf chairs, or the Penn State Scranton Alumni Office at 570-963-2537.