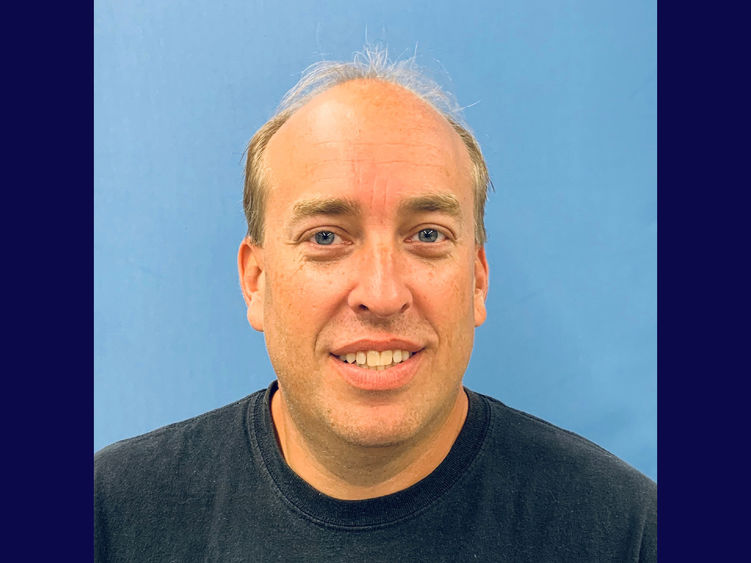 DUNMORE, Pa. — Penn State Scranton Chancellor Marwan Wafa has announced that maintenance and operations staff member Jeremy DeGroat has been named the campus' Employee of the Month for May.
"Jeremy DeGroat has been immensely helpful to the Penn State Scranton Library since he arrived at Penn State Scranton over a year ago," wrote Jennie Knies, associate dean for commonwealth campus libraries and head librarian at Scranton, with Mary Ann Joyce, information resources and services support specialist. "Assigned to housekeeping in the library building (now closed for renovation), Jeremy was extremely conscientious about cleaning and was also extremely communicative with all the employees of the building, asking them whenever he had a question or concern about something he found in his work."
Knies and Joyce explained the large amount of chaos that was created as they prepared to vacate the Library Building in fall 2022 and move it to its temporary location in the Dawson Building, along with the immense help they received from DeGroat.
"Jeremy was always accommodating and often had helpful suggestions for us about our preparation. We appreciated his flexibility and the way he remained upbeat, even when we created new messes every day. He always kept up with all our trash removals and all the extra cleaning," Knies and Joyce stated.
Congratulations, Jeremy!
The Employee of the Month recognition was initiated in 2016 by Wafa as a way of distinguishing staff members who "go above and beyond the call of duty" in serving Penn State Scranton. Campus staff, faculty and students are encouraged to nominate staff members that deserve to be recognized for "going above and beyond." The link for nominations can be found here.