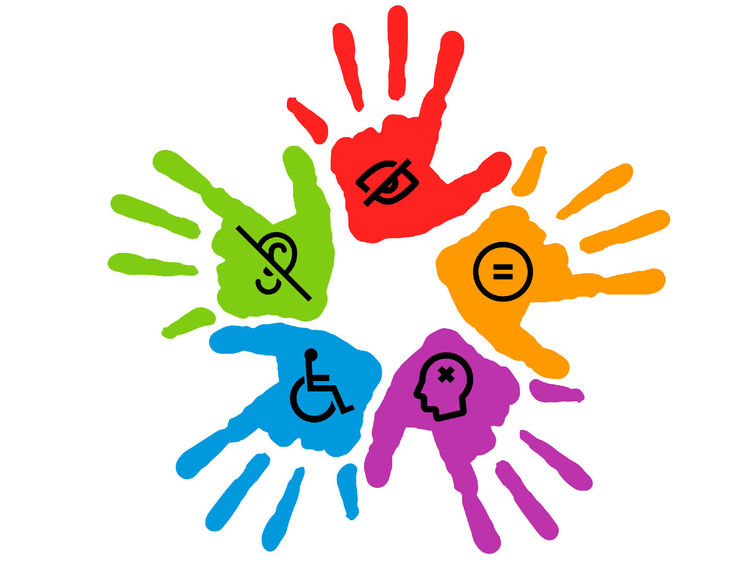 DUNMORE, Pa. — In honor of National Disabilities Awareness Month and Women's History Month, Penn State Scranton is hosting local mental health and disabilities advocate Sara Wolff as a guest speaker from noon to 1 p.m. on Tuesday, March 14, in The View Cafe, located inside the campus' Study Learning Center Building.
Wolff, a young woman born with Down Syndrome, has a passion for self-advocacy and building acceptance for individuals of all abilities. She was born and raised in Moscow, Pennsylvania, and has worked at the Scranton law firm O'Malley and Langan as a law clerk for more than 13 years, where they featured her advocacy and awareness efforts on their website. 
A dedicated advocate for mental health awareness and people with disabilities, Wolff is involved with governing bodies at both the local and state level and enjoys spreading her inspirational message to promote awareness, acceptance and motivation to bring about positive change.
She has helped pass The Pennsylvania Achieving a Better Life Experience (ABLE) Act, which allows individuals with qualifying disabilities and their families to save for a wide range of disability-related expenses. The federal tax-free savings and investment options are offered to encourage individuals with a disability and their families to save private funds to support health, independence and quality of life.
In 2015, Wolff joined Senator Bob Casey in Washington, D.C., for the State of the Union address, and was honored in 2011 by The Friends of The Arc Auxiliary of Northeastern Pennsylvania for her "Extraordinary Dedication as an Advocate for People with Intellectual and Developmental Disabilities."
Originally established in 1995 by the National Down Syndrome Society, Wolff implemented 'The Buddy Walk' event in the local community more than 20 years ago as part of her senior project at North Pocono High School and has also educated elementary students in many area school districts about the importance of respect, acceptance, and diversity. Wolff has even had the opportunity to meet and be interviewed by American stand-up comedian, actress, writer and director Amy Schumer. 
This event is free of charge and open to the public.
Penn State encourages persons with disabilities to participate in its programs and activities. If you anticipate needing any type of accommodation or have questions about the physical access provided, please call Penn State Scranton's Coordinator of Diversity, Equity and Inclusion, Emily Glodzik, at 570-963-2680, or email [email protected]at prior to the start of the program to allow sufficient time to effectively meet your access needs.