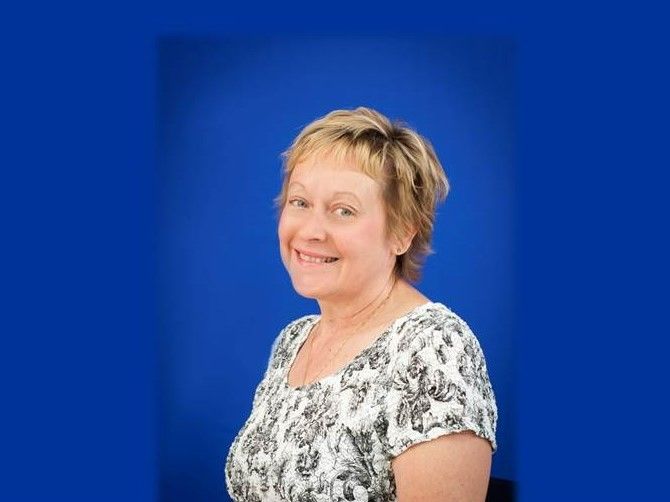 DUNMORE, Pa. — Penn State Scranton Chancellor Marwan Wafa has announced that Suzanne Morgan, administrative assistant in the Academic Affairs department, has been named Employee of the Month for March.
Morgan was nominated by employees in the academic affairs and bursar's offices, who said: "Suzanne is extremely conscientious about her work. She does not just want to accomplish a task, but wants to fully understand the process or procedure. Suzanne considers all aspects of an issue as she works toward a solution and she is always willing to help resolve a problem or improve a process. Suzanne always is keeping the good of the campus and our students in mind when approaching any task. Particularly, faculty and staff noted her outstanding support of the  annual Undergraduate Research Fair and Exhibition.
"She is highly organized, and her skills were especially appreciated this year due to the record number of research fair participants. Suzanne is an incredibly dedicated member of the campus community, and she has an eye for detail, a wealth of knowledge, and a willingness to assist, without hesitation, anyone in need. She takes pride in her work and in assisting others. Suzanne is an amazing coworker and a wonderful resource, and her kindness is appreciated by many. She is always willing to lend a hand, and it is an honor for her to be a part of the Academic Affairs staff and the campus community."
Congratulations, Suzanne!
The Employee of the Month recognition was initiated in 2016 by Wafa as a way of distinguishing staff members who "go above and beyond the call of duty" in serving Penn State Scranton. Each month, nominations are received in the chancellor's office for employees whose peers feel they have gone above and beyond in their job duties. Campus staff, faculty and students are encouraged to nominate staff members that deserve to be recognized for "going above and beyond." The link for nominations is available here.