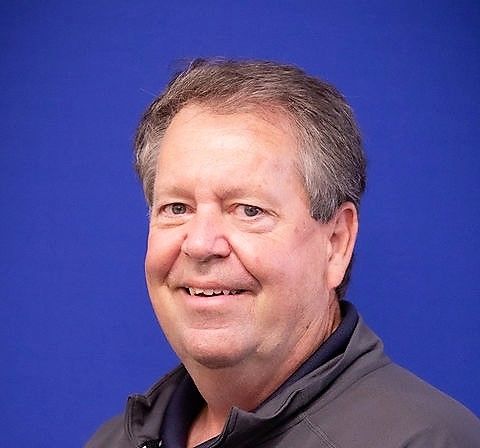 Penn State Scranton Chancellor Marwan Wafa announced that Paul Moyer has been selected as the new athletic director for Penn State Scranton. 
Moyer graduated from St. Mary's College of Maryland in St. Mary's City, Maryland, in 1981 with a bachelor of arts in social science and economics. He later went on to graduate from Johns Hopkins University in Baltimore, Maryland, with a master of business administration, and in 1994, he graduated from Columbia University in New York, New York, with a doctorate of education with a focus on higher education administration and finance. 
Moyer has an extensive professional career, starting by working in professional sports, with the NBA's Washington Bullets, Team America Soccer, and the Los Angeles Olympic Organizing Committee for the 1984 games. He then moved into higher education, working for institutions like Catholic University in Washington, D.C., Manhattanville College in Purchase, New York, and the University of Chicago in Chicago, Illinois, where he has served in positions like athletic facilities director, associate director of physical education and athletics, and director of athletics and recreation. Since 2011, he has been the director of athletics and recreation at McDaniel College in Westminster, Maryland, where he has been responsible for intercollegiate athletics and recreational programs, managing the budget for the department, purchasing and maintaining all equipment, and maintaining relationships with athletic conferences and other organizations. 
Moyer has also had experience with teaching and has been an assistant professor at the University of Chicago and at St. Mary's College of Maryland, an associate professor at Moravian College in Bethlehem, Pennsylvania, and in his role as athletic director at McDaniel College, served as a senior lecturer in the physical education department. He has also coached soccer, basketball, golf, and has been an athletic trainer and training director for numerous institutions and organizations throughout his professional life. Moyer currently serves as the chair of the NCAA women's soccer committee and has been a member of many boards and committees during his career. 
When asked why he was interested in the athletic director position at Penn State Scranton, he said that it was an opportunity for him to build the athletic program at the campus, enhance the student athletic experience, and return to eastern Pennsylvania. 
Moyer's goals as athletic director are to provide and promote an intercollegiate athletic program that supports the educational aims of the University and that successfully competes in the PSUAC and USCAA; provide and promote attractive intramural competitions, programs and activities for students, faculty, and staff that involve individual campus members in athletic competitions in a casual yet organized fashion; and provide recreational opportunities and outlets for the campus community by maintaining and adding programs, and improving facilities to attract more students, faculty, and staff to athletics and recreational activities that improve their experience, health, and well-being. 
Moyer said that he has been acclimating to Penn State Scranton life well and has already taken steps to improve the athletics program on campus. 
"Over the first semester, my goal is to assess the program, develop a strategic plan for the department and to meet with leaders from other campus units to see how athletics and recreation can assist them and how they might engage with our department," he remarked. "From a University perspective, athletics is involved in everything from academic and student affairs, facilities, and enrollment." 
Moyer also recognizes that the pandemic has caused a host of problems for athletics, not just at Penn State Scranton, but at many colleges and universities across the country. He says, though, that the staff has been tremendous with handling these changes and keeping student athletes safe. 
"Our staff has been testing participants who are not vaccinated and following all University protocols in athletics to play," he stated. "This takes a tremendous amount of time and effort on the part of our staff, which takes away from other 'normal' things they need to get done as part of their responsibilities." 
Moyer also said that "when we have had issues with positive COVID cases our campus Student Affairs and nursing staff have been tremendous with helping us manage retesting positive students, testing close contacts, the contact tracing, and the timing for return of students." 
Moyer currently resides with his wife, Pam, and their two daughters, Sydney and Cara, in Honesdale, Pennsylvania.