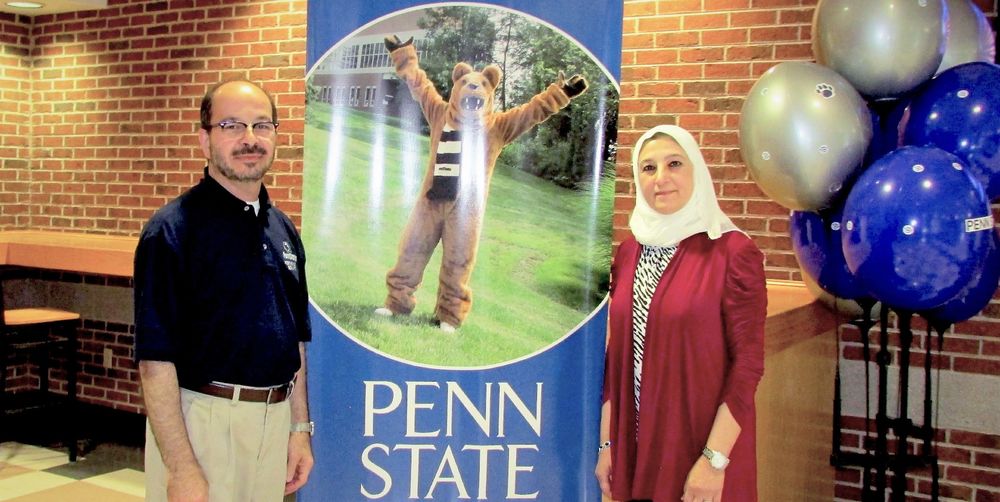 DUNMORE, Pa. — Penn State Scranton will take part in an upcoming series of talks geared around addressing and combating systemic racism.
Throughout the month of October, the Greater Scranton MLK Commission will collaborate with the campus and other local colleges to present "Talking About Racism: A Community Conversation," a three-part series of virtual talks designed to provide a space for community members to listen, learn and work toward a more racially equitable future.
Beginning Thursday, Oct. 1, and continuing Oct. 8 and 15, the series will feature speakers from local colleges and organizations who will discuss different elements of racism and its effects within the community.
"Education is essential. We need to raise awareness so that people can actually see and understand the scope of the problem of racism – how it impacts individuals and our society. This conversation series will be an opportunity for learning and engagement as a Scranton community," said Cathy Ann Hardaway, president of the MLK Commission, which was founded to promote Dr. Martin Luther King Jr.'s principles of non-violence, equity and love through education and service.
In addition to Penn State Scranton, series partners include Geisinger Commonwealth School of Medicine, Johnson College, Lackawanna College, Marywood University and the University of Scranton.
Penn State Scranton Chancellor Marwan Wafa said it's important for the campus to participate in these types of conversations, much as it has been doing the past several years via its well-regarded Diversity Circles.
"Opening the door for honest and open dialogue and conversation will hopefully open the minds of people who maybe are not as aware of the challenges and difficulties that minorities have to deal with on a regular basis," Wafa said. "I hope people come in with an open mind and the desire to learn and share. And I hope they leave with a better appreciation of those from diverse backgrounds who are living within our community."
The series was planned over the summer months amid the nationwide protests that erupted in the wake of the killings of George Floyd and other Black American people, and the renewed attention they brought to longstanding issues of racism and social justice.
While talking about race can be difficult, series planners believe progress can be made when participants approach the subject with curiosity, knowledge and empathy. With that in mind, "Taking About Racism: A Community Conversation" will take participants on a journey that will allow them to examine their own implicit biases and privilege so that they can work to create a more equitable and just community in northeast Pennsylvania.
"The summer of 2020 has prompted a racial reckoning in our country," said Julie Schumacher Cohen, assistant vice president for community engagement and government affairs at the University of Scranton. "These problems are not new, but this series was developed to seize the moment now to listen and learn about the ways in which racism affects our Black neighbors and to do our part to bring about lasting change."
The series kicks off Oct. 1 with "Defining and Identifying Racism." The conversation will be moderated by Hardaway and feature presenters Arthur Breese, director of diversity at Geisinger, and Teresa Grettano, associate professor of English and theatre at the University of Scranton.
The Oct. 8 talk, "Understanding White Privilege and Allyship," will be moderated by Ida Castro of the MLK Commission and Geisinger Commonwealth School of Medicine, and feature presenters Jessica Nolan, professor of psychology at the University of Scranton, and Leon John, director of alumni engagement at East Stroudsburg University.
Finally, the series will conclude Oct. 15 with "Discussing Black Lives Matter." The program will be moderated by Lia Richards Palmiter of the MLK Commission and Marywood University, and feature presenters Glynis Johns, founder and CEO of the Black Scranton Project, and Yerodin Lucas, interim director of equity and inclusion and Title IX coordinator at Marywood.
Each presentation will take place from 5:30 to 6:30 p.m. on Zoom and will include a question-and-answer session. Registration is required. Zoom information will be sent to attendees prior to each event.
For more information on the series, email [email protected] or visit www.scranton.edu/TalkingAboutRacism.