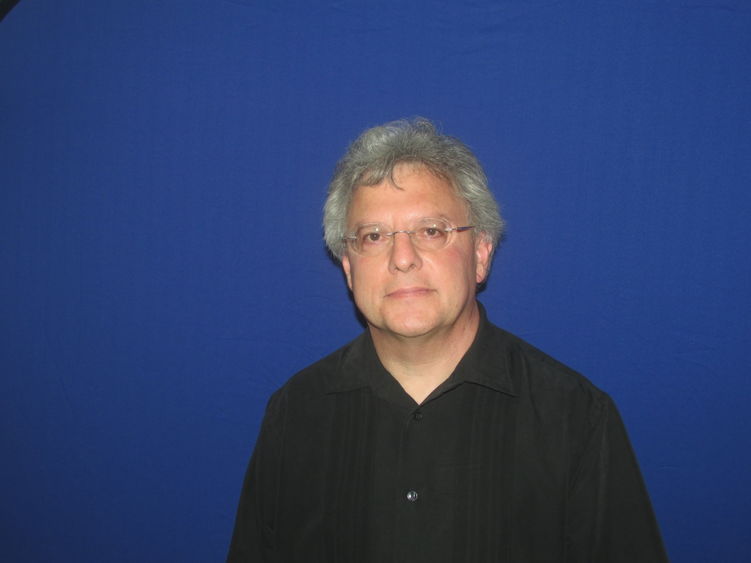 DUNMORE, Pa. — Thanks to the wonders of technology, we're now as connected as we've ever been as a society. Paradoxically, though, is it preventing us from truly connecting as human beings?
That's the whimsical, yet thought-provoking, premise behind Michael Pavese's new play, "The Great Cell Phone Catastrophe; Or, How I Learned to Stop Texting and Love to Talk."
Pavese is a Penn State Scranton adjunct English lecturer and a local playwright.
Produced by the Dunmore High School Crimson Company drama group and directed by Celine Carlier, the play will run Thursday, Nov. 21, through Saturday, Nov. 23, at Dunmore High School, located at 300 W. Warren St.
All three performances begin at 7 p.m. Tickets are $10 for adults; $8 for students and senior citizens; and $5 for children under the age of five.
Featuring a cast and crew of about 50 Dunmore students, the play revolves around young Stevie, who can't get Stella, the girl of his dreams, to talk to him. So, he sets in motion a plan that, in addition to disabling all of Dunmore's cellphones, puts Stella and her friends on a strange and exciting adventure.
Along the way, the group encounters a litany of bizarre things, including wild animals at Sherwood Park, hostile squirrels, a trio of Bob Fosse dancers, singing Puritans, Beat poets, a piccolo player, a chicken on the lam and other oddities. Ultimately, though, everyone realizes the importance of honest, heartfelt communication with one another, whether through talking or texting.
"The play is about communication and miscommunication, and it's basically a screwball comedy with teenagers," Pavese said. "It's fast and fun. It's two acts and it will probably run around 90 minutes."
Pavese's other plays include "At the Zoo," "Another Day at the Lab," "Zoltan the Great" and "Bella Saves the World: A Frolic," which were all produced by Scranton's Diva Theater.
Meanwhile, his one-acts "The Lady and the Tramp" and "Happy Enough" were produced at Wilkes-Barre's Gaslight Theatre as part of its Playroom Series.
In addition, he is the resident essayist and associate producer of "Troubadours and Raconteurs with E. W. Conundrum Demure" on Radio Free Brooklyn, www.wfte.org, and stations on the Pacifica Network.
Carlier had previously collaborated with Pavese at the Diva Theater. So, shortly after taking over as the Crimson Company's director earlier this year, she asked him to write a play for her first production.
"I've been going to see Dunmore plays for years and was flattered and happy to say yes," said Pavese, who teaches writing and mythology courses at Penn State Scranton.
Knowing he had a deadline hanging over his head, Pavese quickly got to work, producing an outline by the spring and a full draft by mid-summer.
The inspiration for the play came out of Pavese's own complicated feelings about cellphones.
"As a theatergoer and teacher, I'm often driven mad by cellphones, and I do think it's not good that we're always glued to our phones and constantly distracted," he said. "However, over the summer, I finally gave up my landline and got a smartphone and started texting. And I realized the joys of texting and even began using emojis, which I used to complain about in my writing classes. So, I rewrote the ending and softened my 'geezer-ish' views toward technology."
Though Pavese has only been to a few rehearsals so far, he's been very impressed by the commitment shown by everyone involved in the play — not just Carlier and the students, but also assistant director Dana Jackson and choreographer Christina Williams.
"The good thing about writing a play is that you don't have to do much during the production," he said. "Everything seems to be going well so far. The students are really getting into the characters and enjoying themselves. Once they take on the characters and say the lines, it's as if they're making it up as they go along and someone else wrote the play."
Pavese said he made sure to sprinkle in some specific Dunmore references throughout the play that the audience will appreciate. That, coupled with the humor and the overall message, should make for a fun night out at the theater.
"It's been a great experience, and I'm grateful to Celine for asking me to write the play and to the students for putting their energy and talent into the production," he said. "I'm looking forward to seeing it. … I hope the audiences have fun, and maybe think a little differently about the smartphones that are so much a part of their lives."