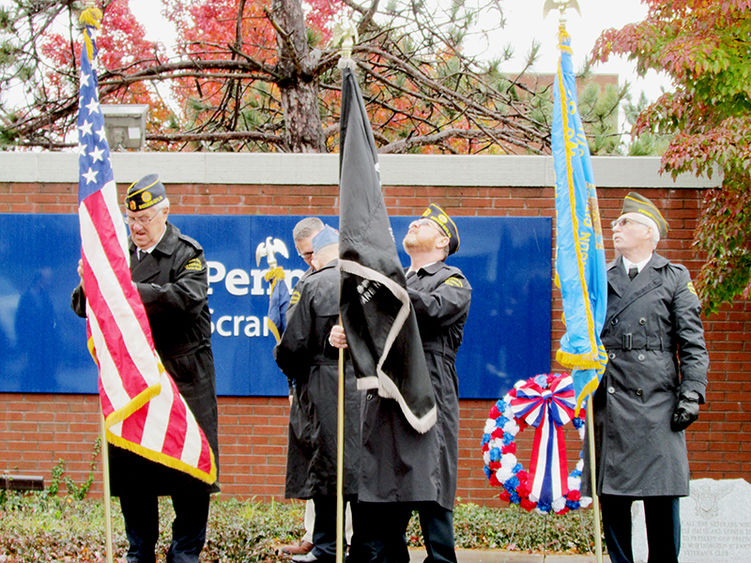 DUNMORE, Pa. — Penn State Scranton is making a significant commitment to the professional development needs of local veterans, thanks to a $10,000 grant from the Robert H. Spitz Foundation.
On Thursday, Nov. 7, the campus will host its first Veterans Employment & Education Conference, which will be centered around career education, leadership development and translating military experience to civilian life for veterans and active-duty military personnel.
The event will take place from 8:30 a.m. to 2 p.m. on campus, with optional one-on-one career counseling services available to veterans from 2 to 5 p.m.
At the conference, veterans will have the chance to take part in workshops covering, among other topics: resume and cover letter writing; interviewing skills; networking; salary negotiation; job searching; and the college application process.
Meanwhile, the conference also is open to local employers looking to better understand the needs of veterans. For them, workshops will cover: the basics of military structure, culture and jargon; the military-to-college transition issues faced by veterans; GI Bill program concepts and procedures; and methods on making services, programs and interactions more veteran-friendly.
Penn State Senior Director for Veterans Affairs and Services Eugene McFeely will serve as the conference's keynote speaker. In addition, McFeely will facilitate the conference's "Green Zone" training for local businesses, organizations and individuals — including campus faculty and staff members — interested in creating a more welcoming and inclusive working environment for veterans.
Admission to the conference is free for veterans and active-duty military personnel, and $20 for employers. Participants can register and find further conference details at scranton.psu.edu/veteran-and-military-students/veterans-conference.
"This conference has a two-pronged approach to achieving our outcomes," said Penn State Scranton Director of Student Services & Engagement Brad Kovaleski. "First, providing free education workshops for active-duty military personnel and veterans that want or need help transitioning their military career, documents and skills to civilian life. Secondly, we are looking to assist businesses in ensuring they are creating an inclusive climate within their organizations for military personnel."
Funded in 2018, the Spitz Foundation grant was allocated specifically to assist area veterans, as well as groups and individuals that serve vets.
"Penn State Scranton is incredibly grateful for the generous gift from the Robert H. Spitz Foundation," said Penn State Scranton Director of Development Christine Ostroski. "The Spitz Foundation has granted the resources needed to provide new and important programs for veterans as they struggle to transition from the military to civilian life."
Administered by the Scranton Area Community Foundation, the Spitz Foundation was established as a 501(C)(3) nonprofit organization in 2015. It supports initiatives serving the residents of northeast Pennsylvania, particularly those living in Lackawanna County.
A Scranton native, Robert H. Spitz graduated from Scranton Central High School in 1955, then earned his bachelor's degree from the University of Miami. He went on to a career with the U.S. Department of Labor, and also was the owner of several Arby's restaurants.
In addition to veterans affairs and veteran-oriented programs, priority funding for the Spitz Foundation includes: programs that focus on breaking the cycle of poverty, removing economic barriers and empowering and encouraging independence and self-sufficiency in adults and children through access to safe and affordable education, housing and transportation; animal welfare, including sanctuaries, shelters, adoptions, TNR, spay/neuter, humane education, rehabilitation, veterinary care and programs that allow economically disadvantaged and elderly people to keep their companion animals; and Jewish culture, heritage, community and cemetery support.
Additional information on the Spitz Foundation can be found at www.safdn.org.
For more information on the Veterans Employment & Education Conference, contact Henry Matute Coello, Penn State Scranton coordinator of co-curricular programs, at [email protected] or 570-963-2700.