The Student Hardship Fund at Penn State Scranton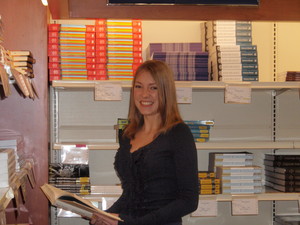 College is meant to be a time when students are challenged—to learn, to grow, to succeed. The challenges facing some undergraduates can seem insurmountable, however. Hard work alone may not be enough to overcome the impact of a family member's job loss, illness, or death. Ambition and dedication can be overwhelmed by special circumstances beyond the student's control. Through no fault of their own, the young people who could benefit the most from earning a degree must sometimes abandon that dream in the face of difficult personal and financial circumstances.
With a gift to the Student Hardship Fund at Penn State Scranton, you can make the difference for undergraduates who need and deserve a helping hand.
Your support will be directed to students experiencing extraordinary and sometimes unexpected hardships that affect their ability to cover the costs of their education, including:
Tuition

Books

Computers

Transportation

Living expenses
Awards will be made at the discretion of the chancellor, in consultation with student aid officers. Recipients will not be required to repay the funds. Instead, your support will help to minimize their personal and educational debt and allow them to stay focused on their academic goals.
FINANCIAL NEED AT PENN STATE SCRANTON
Almost 25 percent of all Penn State Scranton students come from low-income households, and more than 40 percent are the first generation in their families to attend college.

Almost 80 percent of all Penn State Scranton students qualify for and receive some form of financial aid, but less than 10 percent of our students currently receive any scholarship support from Penn State.

The average unmet need per student was $6,354, a gap that is typically covered by additional loans, and the average debt of graduating seniors with loans was $34,470.

The total unmet need among all Penn State Scranton students in 2009-2010 was more than $6.7 million.
If you would like to assist students in getting through tough times, please visit: givenow.psu.edu and specify the Penn State Scranton Student Hardship Fund at the bottom of the page. You may also send a check to:
To learn more about the need for student support, please contact the Development Office at 570-963-2536.