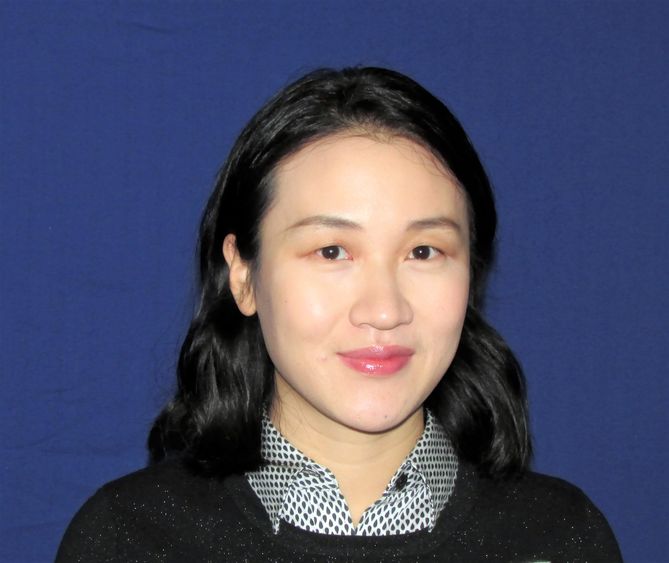 DUNMORE, Pa. — Later this summer, Penn State Scranton Assistant Professor of Business Jiexin Wang will discuss the corrosive effects of workaholism at one of the country's most prestigious management conferences.
At the 79th annual meeting of the Academy of Management (AOM), set for Aug. 9-13 in Boston, Wang will co-chair a symposium titled "Understanding Consequences of Workaholism: Mechanisms, Boundary Condition, and Cross-level Effects."
And, as part of the symposium, Wang and two fellow researchers will present their study, "The Effect of Leader's Workaholism on Subordinates' Work Overload and Performance: Examining Leader-member Exchange as a Moderator."
Wang has been an active AOM member and conference reviewer since 2011.
"I am excited about the opportunity to connect with prestigious scholars in the field so that we can move the field forward," she said. "Although research on workaholism has made significant progress in recent years, there is a critical need and broad opportunities for increased development in this area of important research."
During the symposium, Wang and her co-chairs will present five empirical studies investigating how and when workaholism exerts detrimental effects on individual performance in the workplace.
The studies, including her own, will examine workaholism's consequences in relation to employee health, job satisfaction, perceived work overload, job performance and changes in workaholism from the perspective of employee spouses.
Following the presentations, there will be a discussion geared around the issues raised in the studies, which were conducted by research teams from the United States, China and Italy.
As co-chair, Wang will facilitate discussion on the future of workaholism research and solicit comments from the audience.
In today's business world, companies and organizations are now meeting their increasingly growing demands by being far more reliant on a workforce that's capable and willing to work "excessively hard," Wang said.
This phenomenon has led to an increase in grooming and recruiting managers who display high levels of workaholism, which, according to Wang, is defined as "those who work harder than their job descriptions require and put much more effort into their jobs than is expected."
"Although conventional wisdom has often associated ability for working excessively hard with leadership abilities, an unintended paradox may face the organization," Wang said.
Using samples from the U.S., the Philippines and China, Wang and her collaborators found that having a workaholic supervisor may negatively impact an employee's performance due to, among other things, the attention subordinates pay to a manager's behavior in terms of things like role modeling tendencies and signaling high workload expectations.
"When followers develop good, quality relationships with workaholic leaders, they are more likely to be adversely affected by leader workaholism, with increased levels of perceived work overload and reduced productivity," Wang said.
With their findings, Wang and her collaborators intend to provide a guide to managing the information leaders may send through their workaholic tendencies. For the sake of practical implications, it's important to understand what makes workaholics role models, according to Wang.
Instead of modeling the imbalance between their professional and personal lives, workaholic leaders should instead model behaviors like living authentically or aligning their values with their actions, Wang said.
"Being a leader means helping his or her people to achieve authenticity in their own work and personal lives," Wang said. "When over-investment at work does not reflect their values, employees will feel overloaded and their productivity goes down. Instead of modeling hardworking behaviors and having no life outside of work, workaholic leaders should enable employees to feel authentic by knowing what is most important to them in their work and personal lives."
"Managers need to help employees take responsibility for their choices," she continued. "After all, people tend to find a sense of fulfillment from being true to themselves."
In recent years, Wang has progressively widened her research pipeline. Currently, her collaborators include reputable scholars from China (Tsinghua University in Beijing; Shanghai University of Finance and Economics), Australia (Monash University in Melbourne) and the U.S. (University of Illinois at Urbana-Champaign).
Wang credits her cross-cultural perspective for allowing her to bring together far-flung scholars who share similar research interests.
"Most importantly," she said, "I am thankful for the many kinds of resources provided at Penn State, which allows me to synergize my global-wide resources."