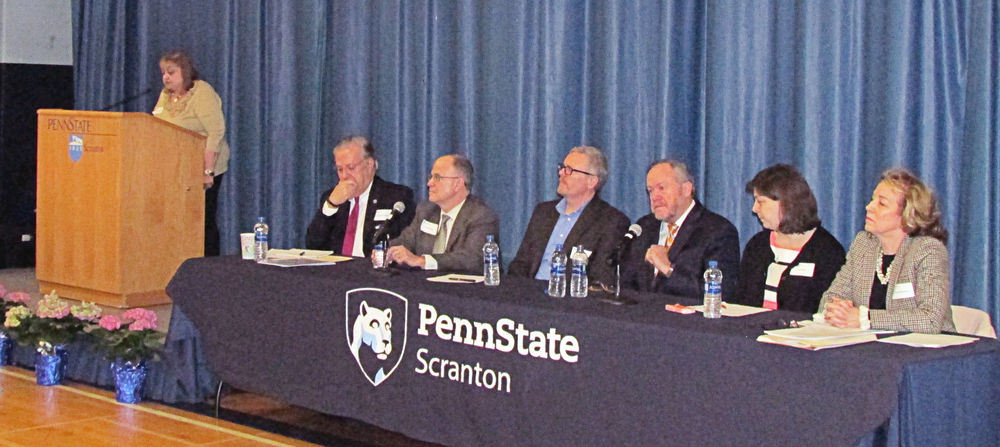 DUNMORE, Pa. — Each year, Penn State Scranton's human development and family studies faculty organize a workshop geared toward professionals who work with populations facing major societal issues.
This year, the topic of the workshop was "The Opioid Epidemic: Research, Clinical and Legal Perspectives."
According to the US Department of Health and Human Services, opioid overdoses accounted for more than 42,000 deaths in 2016, more than any previous year on record. Current statistics show that the opioid epidemic is felt in every community in Pennsylvania. The goal of this year's workshop was to explore the causes, research, physical, emotional and legal aspects of this epidemic and the ongoing effort to stop this crisis.
Experts from the medical, legal and higher education communities were brought together for the program, aimed at psychologists, counselors, social workers, educators, addiction counselors, guidance counselors, prevention specialists, certified case managers, children and youth workers, and other interested professionals.
Dr. Jihad Charabati, director of continued quality improvement at Physicians Health Alliance in Scranton and an assistant professor of medicine at Geisinger Commonwealth Medical College, spoke on the physiology of addiction.
Dr. Brian Piper, assistant professor of neuroscience in the Department of Medical Education at Geisinger Commonwealth School of Medicine, presented "Thinking Critically about the Opioid Epidemic."
Glenn Sterner, assistant professor of criminal justice at Penn State Abington and a founding member of the Penn State Consortium to Combat Substance Abuse, discussed "The Social Impacts of Opioid Use: How Use affects Relationships, Individuals, and Communities."
There also was a featured panel discussion with professionals representing both the legal and treatment sides of the epidemic. Panelists were: Attorney Frank Bolack, Peer Driven Support Center; William Poray, Geisinger Marworth In-patient Treatment Facility Treatment Perspective; Derek Kreager, Penn State Justice Center; Michael Barrasse, Lackawanna County Treatment Court presiding judge; Lori Chaffers, Lackawanna County Overdose Coalition; and Judy Gardner Price, Lackawanna County first assistant district attorney.
The program also was approved for social work, marriage and family therapists, counselors and Act 48 approval, and offered 4.5 credit hours.