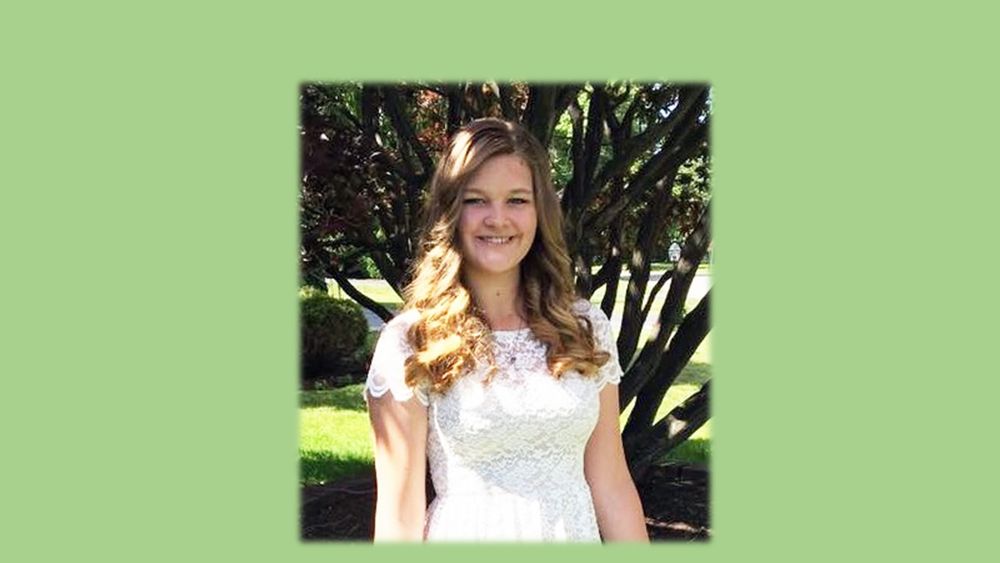 DUNMORE, Pa. — Kailey Gearhart, an honors sophomore who plans to major in nursing at Penn State Worthington Scranton (PSWS), presented her research findings on celiac disease at the Northeast Regional Honors Conference in Pittsburgh earlier this spring.
Her research project was titled, "Assessing the Nutritional Status of Patients with Celiac Disease."
Little is known about the nutritional status of patients after the implementation of a gluten-free diet, Gearhart explained. The question she used to guide her project, which involved a review of the literature and synthesizing that information to formulate best practice recommendations, was: "In patients with celiac disease, what is the impact of adhering to a strictly gluten-free diet on nutritional status?"
Results from the literature review showed that a gluten-free diet is not nutritionally sufficient without added supplements; a gluten-free diet does not seem to give patients who follow it enough vitamins or minerals.
Gearhart worked with Michael Evans, assistant clinical professor and assistant chief academic officer at PSWS, on the research project.
This was the first time Worthington Scranton students and faculty attended the conference, which had the theme: "Bridging the Divide: Contemplating Differences and Forging Commonalities." It is sponsored by the Northeast Regional Honors Council, which has nearly 200 member colleges and universities from Canada and the United States.
Todd Adams, assistant professor of philosophy, and Meg Hatch, associate professor of biology, both co-coordinators for Penn State Worthington Scranton's Honors Program, also attended the conference.
"The hope is to continue to attend and have additional student participation," Hatch said.
The Northeast Regional Honors Council is under the umbrella of the National Honors Council. The Northeast Regional holds a conference once a year in various cities and this year met in Pittsburgh. There were over 500 people registered for the conference, representing many colleges and universities all over the northeast.
At the conference, students present in three different modes: poster presentations, paper presentations and roundtable discussions.
Gearhart, of Clarks Summit, did a poster presentation.
"This is a significant achievement for a freshman and demonstrates not only her abilities as a researcher, but her poise in talking about what she did with others," Adams said.