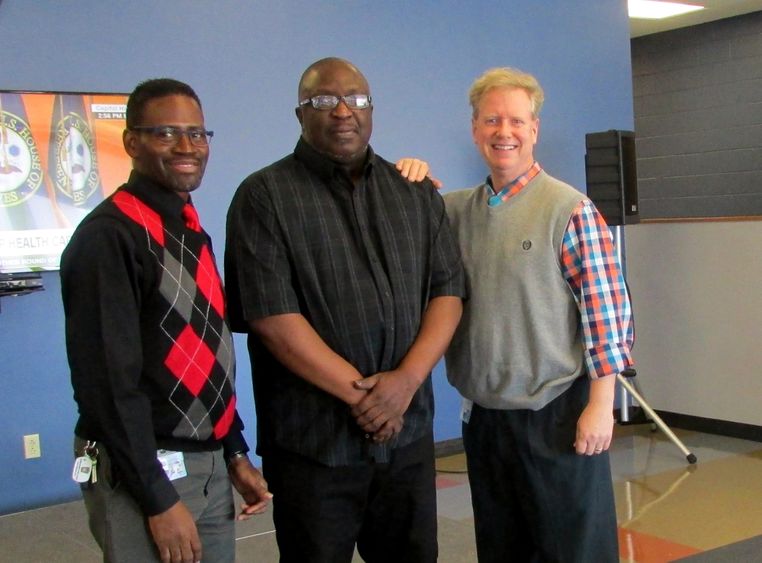 DUNMORE, Pa. — Anthony Keith, a human development and family studies major at Penn State Worthington Scranton, has faced a lot of challenges in his life due to an addiction to drugs that started when he was just 14 years old.
In his early 20s, his drug addiction brought him face-to-face with the barrel of a gun. He suffered a gunshot wound to his leg after running away from a man that he robbed, not even noticing that he was injured.
That incident prompted his mother to call a probation officer and place Keith in a rehabilitation center. Still, he did not stop.
It would take Keith a long time before he found a rehabilitation center that would help him to successfully battle and overcome the demons he was dealing with. His time at that center, which was run by recovering addicts, would be the beginning of a new life for Keith, who was the featured speaker in a new series at PSWS — "Diversity Talk: My Life, My Story."
"These addicts knew the routines and knew the signs of a struggling addict," Keith said. They were able to help him find his passion, which is to become a counselor like them, and finally strive to overcome his addiction.
He decided that he had to keep himself busy with his life, so he started going to school, and now is pursuing his associate's degree in HDFS, with the goal of becoming an addictions counselor and helping others who are fighting the same battles he fought earlier in his life.
A native of Poughkeepsie, New York, Keith has found a place here at Penn State Worthington Scranton. He said it did not take long before he found himself at home here, and now he can finally see himself succeeding in life.
He credits Jim Hart, an instructor in communication arts, who encouraged him every step of the way, and helped him learn how to be a confident public speaker.
The Diversity Talk series is the brain child of Hart and Martin Lacayo, coordinator of multi-cultural programs, who wanted to develop a program that would educate the campus community about different walks of life by highlighting the various cultures and personal experiences of faculty, staff and students that are right here on campus.
Thursday's event was a great success, with an increase in the number of students attending since last month's initial session. There will be at least one more "Diversity Talk: My Life, My Story" session before the end of the semester.