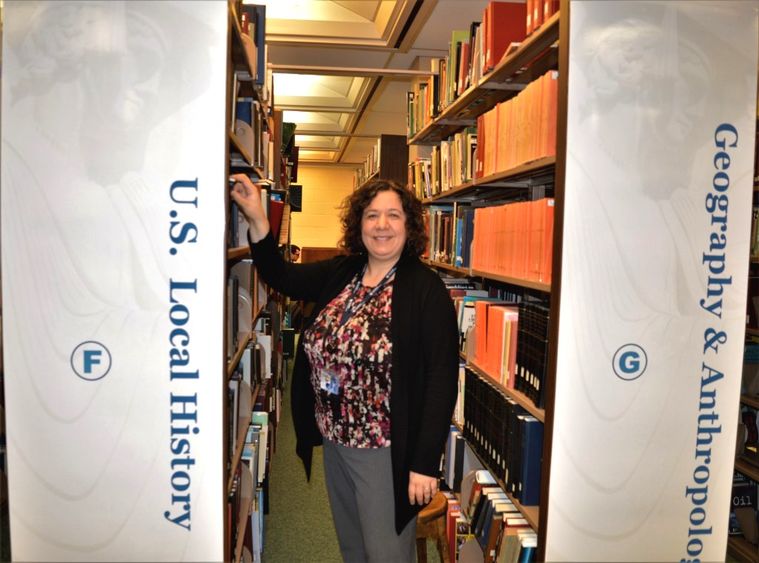 DUNMORE, Pa. — One of the most abundant resources at Penn State is its library system. There are hundreds of databases with thousands of books, journals, and scholarly articles at students' fingertips across the University. However, many students don't realize all that is available to them.
That is something Kristin Greene, acting head librarian and reference librarian at Penn State Worthington Scranton, wants to change.
Now in her second year on campus, Greene said it took some time before she settled on her current career path. "I did not always know that I wanted to be a librarian," she said. "I spent a lot of time learning different cultures, social sciences, and history. I was thinking about archaeology."
She had already graduated from college and was in the workforce when she first took an interest in library science. She attended the University of Buffalo for graduate school, working there as an assistant in the library to learn her way around.
After graduation, she was hired at SUNY Geneseo. "I felt like it was great being in a big system because you have all the resources," she said. "You can workshop with other people, and collaborate with other people throughout the system, but I think Penn State does it better. Does it best."
Here at Penn State Worthington, Greene has a job that encompasses many aspects of an academic librarian. For instance, she makes sure that the resources that are purchased are needed for the programs offered at the campus, and that the collection of books in the library are maintained properly.
As a reference librarian, however, Greene is also responsible for teaching information literacy skills, and how to find and evaluate information found in the Penn State library system. She is also available to talk individually with students to help them with whatever research or project they are working on.
In addition to helping students, librarians at Penn State are also able to do their own research and publish articles on interests that they have.
"I am working on a collaborative project with another librarian at Penn State Shenango," Greene said. "We surveyed academic librarians specifically about mental illness amongst academic librarians. We had 550 respondents."
Greene is also interested in researching recreational reading advocacy in academic libraries. She says academic libraries used to be big proponents of leisure reading, however, with the advancement of automation and digitization, academic libraries stopped promoting it.
In an effort to promote leisure reading in the campus library, she created a "Leisure Lounge" filled with popular books, coffee and magazines. "I really want to start a graphic novels section," she said. "I feel that graphic novels are a great way to de-stress, but also still read, and appreciate good artwork at the same time."
The library at PSWS also has a well-stocked collection of DVDs featuring recent releases, a variety of movie genres and previous seasons of popular television series such as "Outlander" and "Fargo."
There is also a computer lab and areas for group study, in addition to a special Quiet Area in the lower level, for those who prefer a noise-free environment.