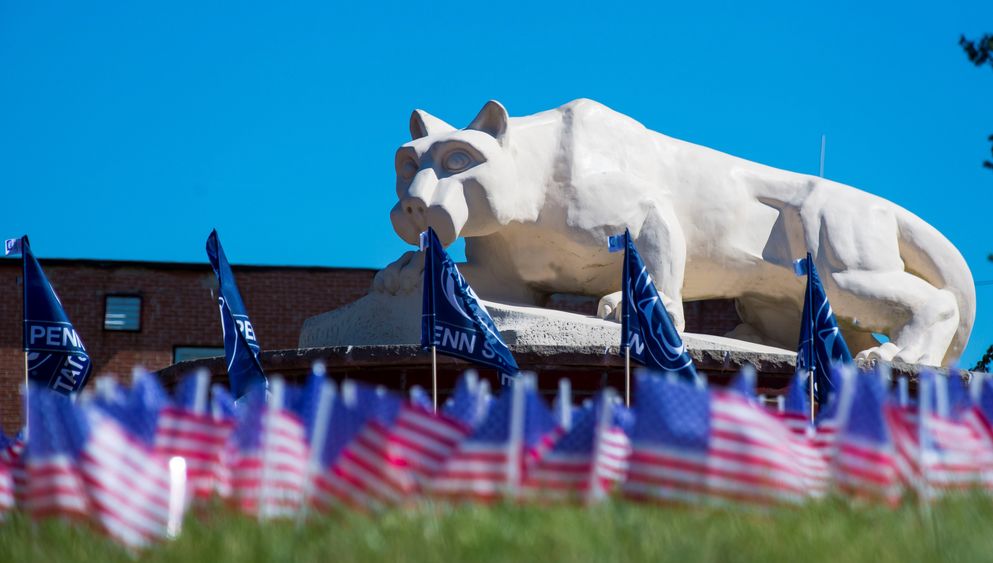 Victory Media, publisher of G.I. Jobs magazine, has named Penn State Worthington Scranton a Military Friendly School for its commitment to serving veterans. The special designation is awarded by Veterans Affairs to the top 20 percent of educational institutions that show a commitment to service members, veterans and their families and serve student veterans both academically and in their careers.
The Military Friendly Schools designation and list by Victory Media provides service members with data-driven ratings about post-military education and career opportunities.
In order to receive the designation, Victory Media conducts an annual survey that is open to 10,000 Veterans Administration-approved schools across the country.
The institution's ratings reflect the extent to which they exceed the benchmark standards for the "Military Friendly" designation in six areas: academic policies and compliance; admissions and orientation; culture and commitment; financial aid and assistance; graduation and career; and military student support and retention.
Penn State Worthington Scranton is one of 16 Penn State campuses to receive the designation, and all appear in the award category of "Public Universities with fewer than 10,000 enrolled students."
In order to be included on the list, an institution's military recruiting program must:
• Engage prospective military students or employees in a recruiting environment;
• Educate military students or employees once they are part of the company or school; and
• Employ military students or employees in meaningful employment.
Schools are then assessed through the evaluation of public data about the institution from the U.S. Department of Education, the Department of Veterans Affairs, and the Department of Defense; and proprietary data gathered through an annual, data-driven Military Friendly Schools survey assessment, offered to more than 8,800 institutions nationwide.
Each year, schools taking the survey are held to a higher standard than in previous years via improved methodology, criteria and weightings developed with the assistance of independent research firm and an advisory council.
Final survey results and ratings are determined by combining an institution's survey scores with the assessment of the institution's ability to meet minimum thresholds for student retention, graduation, job placement, loan repayment and loan default rates for all students and, specifically, for student veterans.
The schools must verify that their accreditation and federal status are in good standing. The benchmark is set by the score of the leading institution.
For more information about Penn State Worthington Scranton's commitment to attracting and supporting military students, contact Mary Beth Benedict, veterans affairs coordinator, at 570-963-2592 or [email protected].