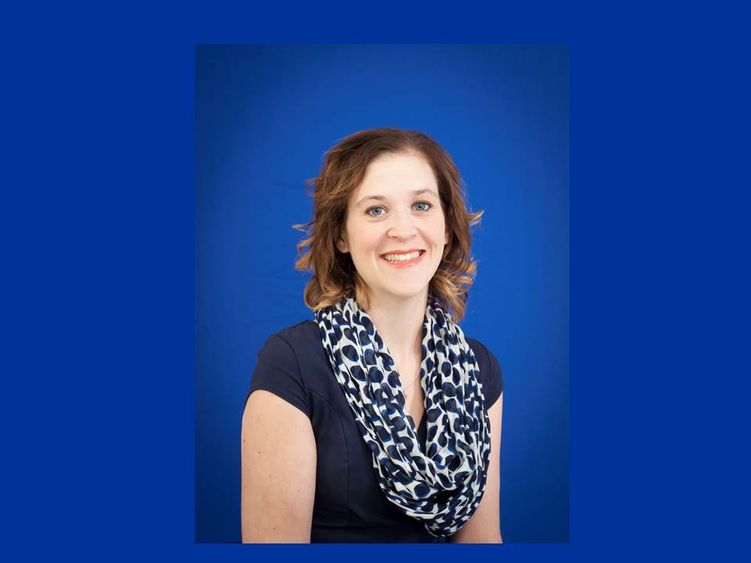 Dr. Marwan Wafa, chancellor at Penn State Worthington Scranton, has named Caressa Gearhart, academic advising manager, as the Employee of the Month for September.
Gearhart was nominated for the honor by Chief Academic Officer H. Durell Johnson, Ph.D., who praised her for her efforts in helping faculty, staff and students transition to new advising platforms implemented at the University.
"Caressa has demonstrated exceptional efforts in working with faculty and staff on the campus' LionPATH and Starfish transitions, and her methodical approach to the step-by-step training necessary for a relatively smooth transition has been exceptional," Dr. Johnson stated.
"Further, Caressa recognized the necessity of collaborative campus efforts in order for a smooth implementation of the new advising platforms, and she was productive in working with Student Records and Student Engagement on revising New Student Orientation (NSO) to ensure a quality program for new students and their parents," he added.
"Caressa possesses an exceptional willingness and capacity to work with faculty, staff and students, and the results of her training and planning efforts are a reflection of these skills."
The Employee of the Month recognition was created by Dr. Wafa as a way of distinguishing campus staff members who "go above and beyond the call of duty" in serving Penn State Worthington Scranton.
Congratulations Caressa!