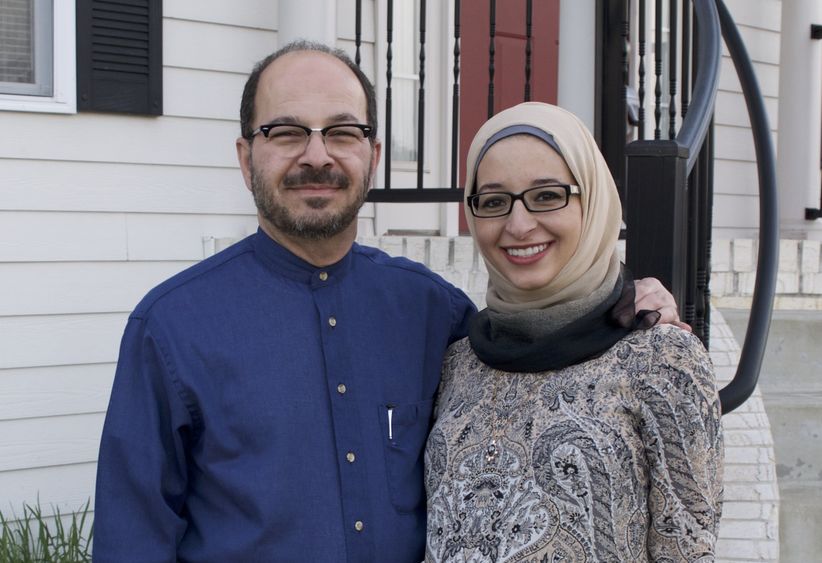 Penn State Worthington Scranton Chancellor Marwan Wafa and his daughter, Ala'a Wafa, have been named the recipients of the 2016 William R. Laws Human Rights Award.
The father-daughter pair were selected for the honor by the Columbus Human Rights Commission (CHRC) for their "joint contribution in making Columbus, Indiana, a more inclusive community through dialogue, education and strong advocacy," according to Aida Ramirez, director of the CHRC.
The two have worked together to raise cultural awareness and educate different groups about religions and cultures, specifically in opening a dialogue among Columbus residents about inclusiveness and acceptance for Muslims, as well as for all religious and ethnic affiliations.
The Laws Award is Columbus' highest human rights award.
Wafa is the former vice-chancellor and dean at Indiana University -- Purdue University Columbus (IUPUC). Ala'a Wafa is an associate counsel at Cummins, Inc.
"I was pleased to learn that Ala'a and I were chosen as this year's recipients," Wafa said. "It puts true value into what we were doing in Columbus."
When Ala'a found out that she and her father had been chosen for the award, she experienced a range of emotions, describing being "shocked, happy, humbled and touched." "It's the kind of work you do without any thought of recognition, if it's what you're passionate about," she said. "It reinforced that we might have been able to help, even a little bit."
The nominations for the two described how Wafa had advanced awareness of the Islamic community over a multi-year period, and described his daughter as a strong advocate in promoting a better understanding of Islam.
Over the course of several years, the father-daughter duo shared their knowledge of the Muslim faith and Islam with the Columbus community and throughout Indiana, speaking about the importance of diversity and inclusion—encouraging residents to learn more about the Muslim faith.
Wafa acknowledges that many of the activities about their faith that they pursued were done to help counteract the perception that Islam is somehow tied to terrorism.
"It was a way to counteract the actions of criminals," he said. "I refer to them as criminals because they are criminals," he said of international terrorists. "But there is this deliberate linking of their crimes to the religion which creates fear in the hearts of people in the community. We wanted to provide education so people could learn what our faith is about."
Ala'a has also gotten involved in community-wide education efforts, thanks in part to her father's example. She is also one of 40 Muslim women under the age of 40 who were featured in a book of essays, "I Speak for Myself: American Women on Being Muslim."
As a result of her essay being published, she has spoken at a variety of events, both at the university level and within the community at large. She considers these speaking engagements as a way to contribute to her community's desire to be a welcoming community, and she says she has been pleasantly surprised at how willing people were to learn about the Muslim faith.
At Penn State Worthington Scranton, Wafa is continuing his personal mission to educate communities about the Muslim faith and Islam, and has spearheaded events and opportunities for the campus, and its surrounding communities, to encourage a more welcoming and diverse environment.
This past year he organized, along with the campus' Diversity Committee, a special Martin Luther King Jr. Day diversity event at the campus which brought together students, staff, faculty, public officials and private individuals, as well as individuals who work with organizations that help promote diversity and community development.
He also gave an informational presentation on Islam and being Muslim as part of the campus' Faith and Values and Diversity committees.