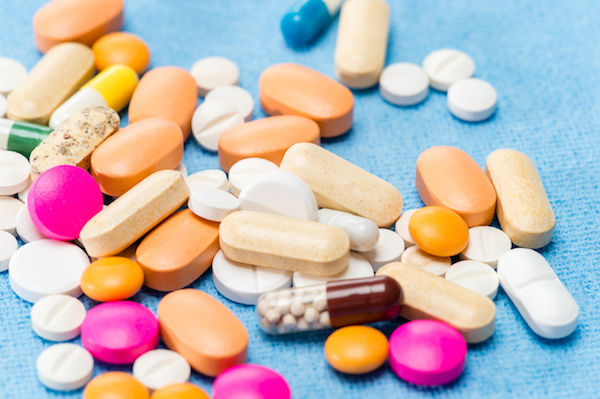 In recent weeks, high-profile celebrity deaths have brought national attention to the abuse of prescription opioid painkillers such as Percocet. But overuse of these drugs has been a problem for decades, and Penn State's College of Nursing has pledged to address it.
On April 29, the college joined 190 other schools of nursing in committing to educate their advanced practice registered nursing (APRN) students on the Centers for Disease Control and Prevention's (CDC) new Guideline for Prescribing Opioids for Chronic Pain. The announcement was made as part of the White House Champions of Change initiative on Advancing Prevention, Treatment, and Recovery. More than 50 pharmacy schools joined the American Association of Colleges of Nursing (AACN) institutions in pledging to provide prescriber education.
"We recognize that opioid use is a pressing public health crisis, and it is critical that our nurse practitioner students receive education on current standards," said Paula Milone-Nuzzo, dean of the College of Nursing.
In fact, the College of Nursing has addressed pain management in its programs for years, including best practices for nonpharmacological management of chronic pain.
"Back as far as the 1990s, we realized we weren't doing enough to control pain," said instructor Sheilah Yohn, who teaches Nursing 871 (Nurse Practitioner Role with Individuals and Families with Complex and/or Chronic Health Problems). "We had all these great new drugs with time-release technology, and people started taking them on a continuing basis. Before anyone knew it, they were addicted."
Yohn, who also works as a family nurse practitioner with the Penn State Hershey Medical Group Colonnade in State College, Pennsylvania, recognized that nurses needed the tools to help their patients manage nonmalignant chronic pain — persistent pain resulting from injury or chronic disorders, as opposed to that experienced by cancer patients.
"As undergraduates, we're taught techniques to help patients with pain, such as back rubs and muscle conditioning," she said. Yohn invited a certified registered nurse practitioner (CRNP) with a pain management specialization to address her graduate-level class to reinforce these lessons, as well as the importance of exercise, nutrition, and appropriate medication management.
"She also talked about alternative methods such as acupuncture, which have been shown to be effective in relieving chronic pain," Yohn said.
Therapy for depression and psychological distress can be another important component of treating opioid use disorder. "The possibility of overdose is not the only danger of chronic opioid use," Yohn said. "It has a real emotional effect as well."
Earlier this year, the CDC issued its 52-page clinical practice guideline to improve the way opioids are prescribed, helping to ensure that patients have access to safer, more effective chronic pain treatment while reducing the number of people who misuse, abuse, or overdose from them. Yohn and Madeline Mattern, director of the advanced practice (nurse practitioner) options in the college's master of science in nursing (M.S.N.) degree program, discussed how its recommendations could be incorporated into the course material.
"Our nurse practitioner education includes treatment of both acute and chronic pain, and supports the CDC guideline," Mattern said. "The challenges of addiction and overdose are included. These topics are threaded throughout the curriculum.
"As this is a complicated topic, the need for referrals and multiple modalities — especially nonpharmacological interventions — is highlighted," Mattern continued. "Patient-centered care using a team approach is the crux of treatment."
Like Yohn, Mattern stressed that nurses enter graduate education with a basic understanding of caring for clients with pain. "In educating NPs, we take this education to the advanced-practice level with more complex issues related to patients who have pain, whether acute or chronic, malignant or nonmalignant," she said.
The Obama Administration has been working to address the national prescription opioid and heroin overdose epidemic by increasing the use of tools to reduce their use. These include evidence-based prevention programs, prescriber education, drug monitoring, safe drug disposal, medication-assisted treatment, and expanding access to treatment so that all Americans with an opioid use disorder can get the help they need.
As both practitioners and educators, Mattern and Yohn believe that educating future health care providers will remain paramount.
"We know it's important to keep students current on approaches to meeting society's health care needs, which are changing constantly," Mattern said.