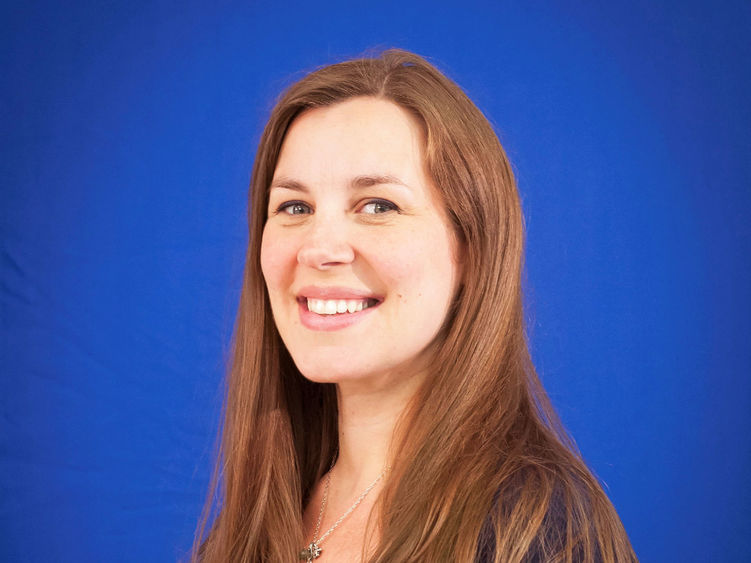 DUNMORE, Pa. — Penn State Scranton Chancellor Marwan Wafa has announced that Emily Glodzik has taken on a new role at Penn State Scranton as the coordinator of diversity, equity and inclusion.
Before being hired at Penn State Scranton in September of 2014, Glodzik was a stay-at-home mom for two years. During this time, Glodzik was offered two different positions — one of which was at Penn State Scranton, and the other which was for a company that would allow her to work from home.
"To remain at home with my daughter seemed like the more ideal option, but everyone around me that was giving me advice insisted Penn State was the right choice, and I'm so glad they helped guide me to this institution that has been not only professionally rewarding, but personally as well," said Glodzik.
She has worked in the bursar's office at Penn State Scranton for the past eight years, and in 2020, her passion for working with students doubled as she was recruited to also fill the bursar's position at Penn State Wilkes-Barre, becoming the first dual-campus bursar role in the Penn State system.
Interestingly enough, Glodzik began her new role as the coordinator of diversity, equity and inclusion almost eight years to the day she was first originally hired at Penn State Scranton. "Knowing I have been a part of the life and experience of a college student to help them graduate was such an enriching experience for me in the bursar's office," said Glodzik. "I know that my [new] position in Student Services and Engagement will only enrich this passion of helping and engaging with students."
Before joining Penn State, Glodzik worked in higher education at other institutions -- previously working for the vice president for student affairs at Temple University and as an administrative assistant to the director of nursing faculty at Drexel University. "My prior positions gave me an appreciation for the vibrancy of a college campus environment, something I am very excited to continue to be a part of as I continue to build my career as the new coordinator of diversity, equity and Inclusion," Glodzik said.
"Throughout my positions in higher education, I have learned the importance of forging trusting, respectful relationships with students and their families. I also personally enjoy getting to know students and see this as one of the best parts of my past position in the bursar's office. Becoming the new coordinator of diversity, equity and inclusion will only nourish that passion and I'm so grateful for this invigorating opportunity."
Glodzik received her bachelor's degree in criminal justice from Temple University in 2010, as a first-generation and adult learner student. For her leisure, she enjoys spending time with her family and their dog, Wendall, who was gifted to her from a former co-worker, Lynn Fazio, who has since and passed away. "It's so wonderful to have a piece of her to enjoy every day." She also spends time attending concerts, rallies and parades to support various issues and rights throughout the community and beyond.
She resides in Roaring Brook Township with her husband, Bryan Gaughan, and two daughters, Maggie and Ena.