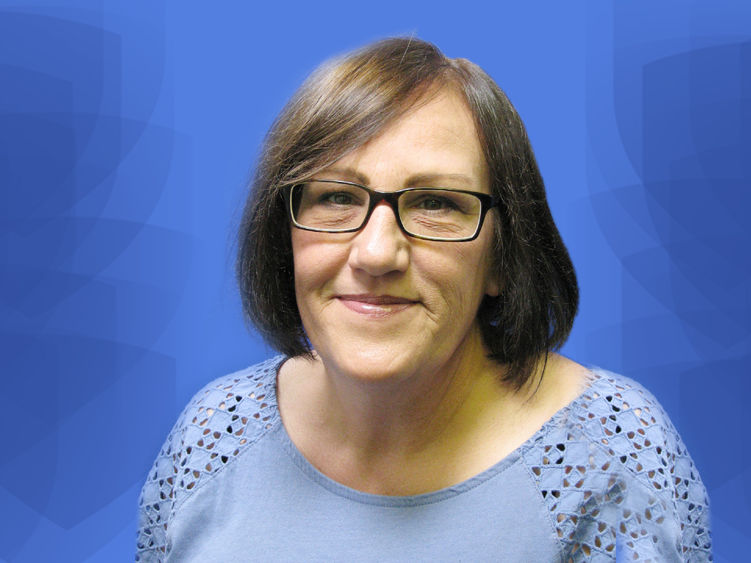 DUNMORE, Pa. — Penn State Scranton Chancellor Marwan Wafa has announced that Nadine Ruane, a member of the campus' maintenance and operations team, has been named the Employee of the Month for November.
In nominating Ruane, Assistant Director of Enrollment Management Terri Caputo said, "I was taking a family on a campus tour and we went into the Business Building, where the inside rooms were locked. I saw Nadine and asked her to open the Trading Room. She introduced herself to my tour group and told them that not only she, but the whole maintenance staff is always available to help the students. Then, she not only opened the door I requested, but she also walked with us and opened all of the rooms in the building for us and chatted with the student and family about our campus. The family could not stop talking about how friendly and helpful everyone they met was and how, on other colleges they toured, no one made an effort to talk to them. Nadine definitely showed them what a welcoming campus we are!"
Metz employee Shelly Schick in campus' View Cafe wrote: "I am overwhelmed with gratitude, as Nadine went above and beyond to assist me. I reached out to her to make sure that I would be able to get into the Business Building at an early-morning hour to clean up an event, and she selflessly offered to help. I never expected her to do so, but I am extremely appreciative, as she ended up making my job so much easier than it would have been. We are lucky to have Nadine on this campus."
Congratulations Nadine! 
The Employee of the Month recognition was initiated in 2016 by Wafa as a way of distinguishing staff members who "go above and beyond the call of duty" in serving Penn State Scranton.
Campus staff, faculty and students are encouraged to nominate staff members that deserve to be recognized for "going above and beyond." The link for nominations can be found here: https://scranton.psu.edu/form/employee-month-nomination-form.