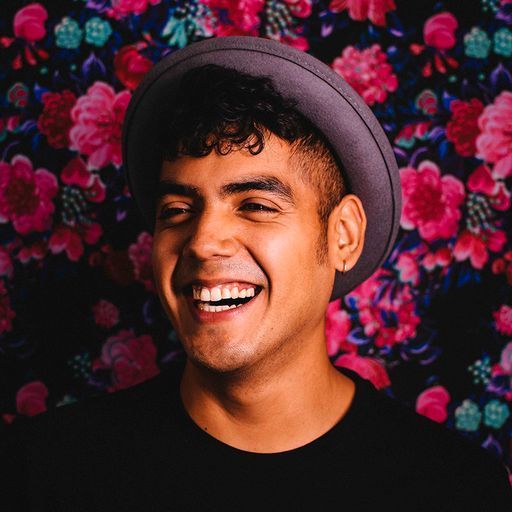 DUNMORE, Pa. — Nationally recognized philanthropist, photojournalist and speaker Saul Flores will speak at Penn State Scranton on Friday, Sept. 23, to share the story of his journey walking 5,328 miles through 10 different countries in order to document, said Flores, how grueling and dangerous the journey of immigrants to the United States can be.
During his monumental trek, Flores took photographs to capture the essence of the people, communities and cultures he encountered along the way and also raised money for an elementary school in Atencingo, Mexico.  
His appearance is part of the campus' celebration of Hispanic Heritage Month and is being hosted through Penn State Scranton's Student Organization of Latinos (SOL) Club and the campus Student Services and Engagement Office.
To date, Flores has spoken to more than 100 schools across the country. His work has been featured on National Public Radio, MSNBC and TEDX. Additionally, he has been featured as a keynote speaker for dozens of universities, inspiring audiences through his visual presentations, in which he aims to help people realize the capacity of their immense human potential given times of extreme adversity.
For his upcoming appearance, Flores expressed his hopes to provide a new perspective on themes and the plight of immigrants.
"In a polarized climate, introducing a diversity of stories is necessary to accelerate critical thinking and meaningful dialogue. I'm honored to be part of the conversation," he said. "Through my travels, I've discovered that Pennsylvania students have curiosity, enthusiasm and an unwavering determination. Any opportunity to work with Pennsylvania students is such a joyful and rewarding experience. College students are in a moment of great ability and potential. Helping them realize their incredible abilities at this age is crucial to our global community. Their ability to make a global impact depends on their courage, curiosity and faith."
Student Deymeliz Desarden founded the SOL Club in 2019 and since then, has had an increasing number of students from diverse backgrounds join the club to learn more about the culture. 
"What inspired me to create this club was creating a safe space for others, like myself, that had difficulty adjusting and to have a place that they can feel like they belong to," Desarden said. "I think that Saul Flores coming to Penn State Scranton will bring a different perspective to our students and campus community on how difficult it can be to adapt to a new environment. I hope the students have a great experience and appreciate Hispanic culture a little more and see what some of us have to go through for a better future."
The campus is also hosting a "Cultural Cuisine Friday" event as part of Flores' visit, featuring Mexican food and a free walking taco bar for all participants.
The event will take place Friday, Sept. 23 at 3 p.m. in the Study Learning Center's Sherbine Lounge. For more information and to register, click here.