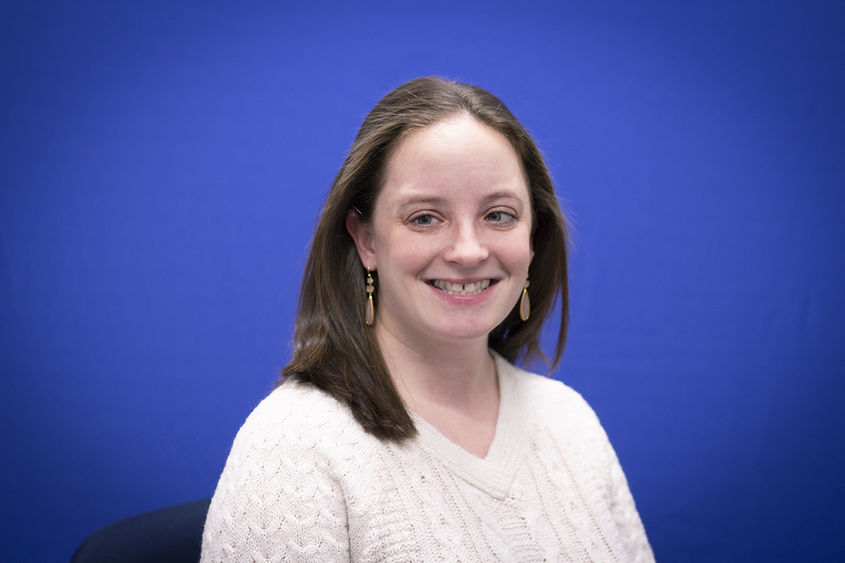 DUNMORE, Pa. -- Chancellor Marwan Wafa has announced that Stacy Shattuck has been named financial aid coordinator.
Shattuck has been employed at Penn State Scranton since 2015, starting as an enrollment specialist in the admissions department and assisting with financial aid.
She admitted that managing both roles simultaneously was definitely hectic and a lot of work.
"I had tons to learn, but I was so excited for an opportunity to serve the institution that gave me so much, I was eager to learn," Shattuck said.
After spending nearly six years with her role split between admissions and financial aid, Shattuck enjoyed being in a position of recruiting where she could discuss financial aspects of college to incoming families. "Financial aid has become a much larger part of the college decision to many families, especially those we serve at Penn State Scranton, and having knowledge of both roles made for a more seamless transition into college for many," mentioned Shattuck.
As a Penn State Scranton alum, Shattuck said she loves being on the campus that helped shape who she is as a professional and sharing her continued learning and growth with faculty and staff who were a part of her undergraduate career. "I didn't intend to work in higher education when I first graduated college, but now being in the field, I can't imagine doing anything else," said Shattuck, noting that the students, faculty, and staff on this campus make coming to work a wonderful experience for her every day.
Now, moving into her new role, she is most excited about the ability to focus more wholly on advising current and incoming students about their financial aid options. "Knowing the admissions piece is critical to continue to bring more students into the University, but now I have a chance to find more ways to engage our students in the financial component of their education," she added. 
The sense of community and belonging at Penn State Scranton is one of the characteristics Shattuck admires most about her home campus. "My oldest brother started his college career at this campus in 1996 when I was only 10 years old," she said, adding that even then, the athletics staff made her feel like part of the campus because she was in the gym for practices and games whenever possible. "I knew I wanted to be part of a college campus that exhibited that kind of thoughtfulness and warmth." 
Shattuck also served as the head cheerleading coach at Penn State Scranton in 2010. As both a former cheerleader and coach, Shattuck said one of the greatest aspects of that experience was the opportunity to positively influence current and future cheerleaders on what a cheerleader really is. "It isn't about wearing a uniform on game days or the performance you give, but it is about cheering on your fellow students; not just in the gym or on the field, but in class or in group work. It is about being a proud Penn Stater everywhere you go and carrying yourself with the confidence of someone who has worked hard and been a part of something really special."
In 2020, Shattuck decided to step down as head coach so she could spend more time with her husband and two sons who are now three and five. "I don't know if I have a specific memory per se, but seeing my team members grow up and onward is such a blessing," she said. In a decade of coaching, she has seen students move on to University Park, to other states, and has even seen them graduate, get married and become parents. She said she has been fortunate to keep in touch with many former team members and those relationships are something she highly treasures. "I always tell them they were my first kids."