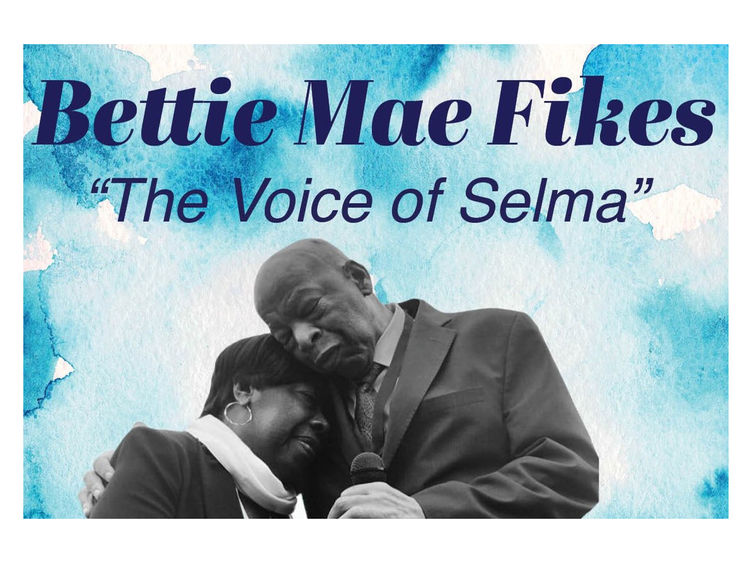 Editor's note: This story has been updated since publication to reflect a change in event dates and registration details.
DUNMORE, Pa. — In light of a predicted major snowstorm expected to hit northeast Pennsylvania on Jan. 16 and 17, Penn State Scranton has re-scheduled its Martin Luther King Jr. Day celebration to Tuesday, Jan. 18, at 11:30 a.m. The event will still feature keynote speaker Bettie Mae Fikes, "The Voice of Selma," and also include the awarding of the campus' Excellence in Diversity Awards, and a remote attendance option also is still available.
Those who have already registered for the Jan. 17 date, and still plan on attending on Jan. 18, do not need to re-register. If you are unable to make it, or will need to change how you will be attending (ie, you registered for in-person, but will now be attending remotely, or vice versa) you should contact Julia Egan at [email protected].
Fikes was born in Selma, Alabama, and began singing gospel alongside her mother at age 4. At the age of 16, she became a student leader for the Student Non-Violent Coordinating Committee (SNCC) in the Civil Rights Movement, emerging as a music leader. She was jailed for several weeks in 1963 for protesting during the voting rights struggle in Selma.
Fikes's powerful singing voice inspired Blacks in Selma to fight for equality. As a founding member of the Freedom Singers, she began traveling with Dr. Martin Luther King Jr. during the Freedom Rights struggle, which is how she came to be known as "the Voice of Selma. and is a celebrated icon of the 1960's Civil Rights Movement.
She has graced the stages of Carnegie Hall, the Newport Jazz Festival and the Library of Congress and has performed with the likes of Joe Turner, Lightnin' Hopkins, Albert King and Bob Dillon, to name a few.
A recipient of the Long Walk to Freedom Award, she was recently inducted into the Smithsonian Institute's 'Museum of Tolerance,' in an exhibition honoring women of the Civil Rights Movement.
A dynamic lecturer, she has delivered moving speeches about diversity and civil rights at universities throughout the United States and Canada with a message that is universal, timely and timelessly trans-generational.
"We are very excited to be welcoming Ms. Fikes to Penn State Scranton and are very much looking forward to her presentation," said Penn State Scranton Chancellor Marwan Wafa. "Her contributions to the Civil Rights Movement and her willingness to now share those experiences with our students and community is something that will benefit us all."
Prior to Fikes presentation, Chancellor Marwan A. Wafa will also recognize and present the winners of the 2021 Excellence in Diversity Awards. Each year, a member from the local community, as well as from Penn State Scranton, are selected.
This annual event, which is co-sponsored by Prudential and Barnes & Noble, is held to honor the memory of Dr. Martin Luther King Jr. and the campus' commitment to diversity, and is free and open to the public. Staff, faculty, students and members of the community are invited to attend and participate.
The Excellence in Diversity Awards were created in 2015 to recognize and honor demonstrated commitment and outstanding efforts toward creating a diverse and inclusive community.
This year's MLK event will take place at 11:30 .a.m. Tuesday, Jan. 18, in The Sherbine Lounge in the campus' Study Learning Center.  Registration begins at 11:15 a.m. Due to COVID-19, this event is also being made available to attend virtually, however, registration is required for both the in-person and virtual event. To register go to scranton.psu.edu/mlk. For more information, contact Julia Egan, diversity, equity and inclusion coordinator, at [email protected] or by calling 570-963-2680. 
In-person attendees are reminded that Penn State requires all individuals, regardless of vaccination status, to wear face masks that cover the nose and mouth while indoors on campus.