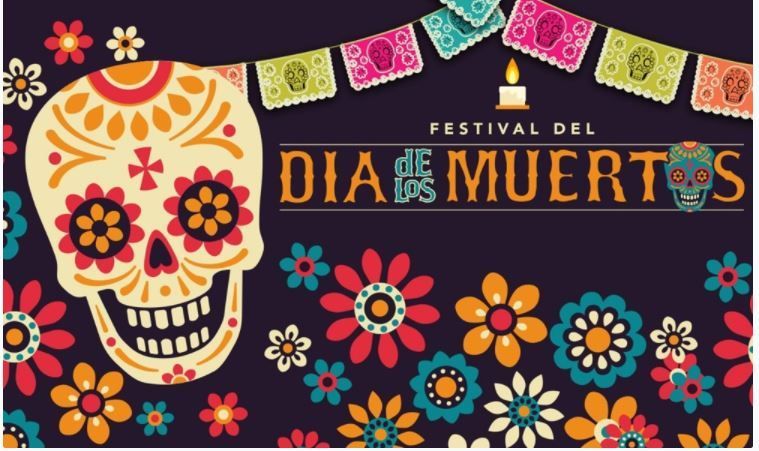 DUNMORE, Pa. — The Student Organization of Latinos (SOL) at Penn State Scranton will be hosting an event to celebrate Día de los Muertos, or The Day of the Dead, to raise awareness about this traditional Mexican holiday and its significance.
Día de los Muertos has its origins in Mexico, and it is dedicated to commemorating loved ones who have passed away. It is believed that on this day the souls of the dead return to visit their living family members. Families will usually display ofrendas, or altars, with pictures of deceased loved ones, and pay homage to them while celebrating their lives. Some people in the Hispanic and Latinx communities will dress up either in black or colorful clothing and paint their faces to look like skulls as part of the celebration.
The event will take place from 5 p.m. to 7 p.m. on Wednesday, Oct. 27, on the patio of the Study Learning Center (SLC). There will be free food, traditional dance and music, a chance for face painting and dressing up, and the event will close by lighting lanterns to honor those who have passed.
According to Julia Egan, Penn State Scranton diversity, equity, and inclusion coordinator, this event is special to her because of her heritage and background.
"Día de los Muertos is special to me not because I'm Mexican but because I am of Latinx descent and I am adopted!" Egan exclaimed. "I grew up in an all-white family but my biological parents are from Colombia and Brazil.
"Sometimes adopted children feel a great loss not knowing their first family even if their biological parents are still alive. To me, this celebration is also a way to process the grieving of not having grown up with them and honoring their life as it is so far," Egan said of the holiday.
The SOL club has organized all of the elements that will be taking place on campus for the event, Egan said, with some of the club members taking initiative in the planning, including the attire.
She commended the student leadership on the club's part.
"Enrique, one of our SOL members, is from Mexico and he has guided us on the different elements and general structure of the event," Egan remarked. "Some of the students will also be dressing up in traditional DDLM attire with the flower crowns, black veils, black dress and other wear to showcase how people dress up in other Latin countries for the holiday."
Anyone in the Penn State Scranton community is welcome to attend. Those attending are also welcome to bring family photos of loved ones who have passed away so that their lives can be commemorated as well.
Those interested in attending the event can use the links below:
Dia de los Muertos Festival (Day of the Dead) — Penn State Scranton — Student Services & Engagement (campuslabs.com)