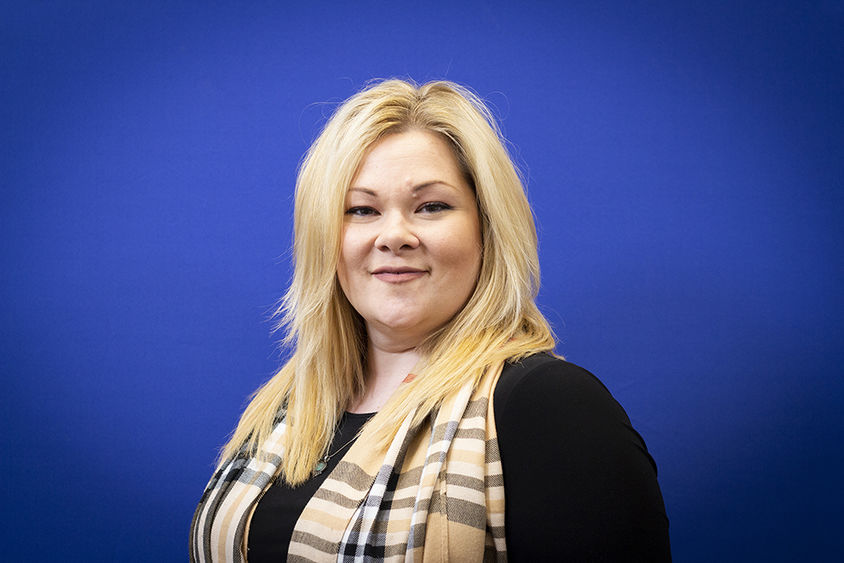 Penn State Scranton Chancellor Marwan Wafa has announced that Kathy Stefanelli, counseling services, has been named the campus' Employee of the Month for September.
Each month, nominations are received in the chancellor's office for employees whose peers feel they have gone above and beyond in their job duties.
In nominating Stefanelli, Interim Director of Student Services and Engagement Matthew Nied wrote: "Kathy has been instrumental in providing our students with counseling resources throughout COVID, providing flexible scheduling to meet our student's needs. Kathy has secured programming grants to provide fun, informative educational programming and provides a caring service to our students. She strives for, and undoubtedly achieves, creating a welcoming space not only through her attitude, but also the physical office appearance."
Coordinator of Co-Curricular Programs Dharti Ray stated: "Kathy is an amazing resource for our students, especially during the remote learning period. Kathy is always ready to collaborate on projects to better serve the students. She is a welcoming colleague to all on campus and readily provides support. She is an open and empathetic person."
Sarah Tichenor, administrative support assistant, Academic Affairs, wrote: "Kathy is an amazing resource for our students and staff and faculty! She is always willing to step in and help out or add a calming voice. Her programming for students is always well attended and talked about in the best way. We are lucky to have her!"
Congratulations, Kathy!
The Employee of the Month recognition was initiated in 2016 by Wafa as a way of distinguishing staff members who "go above and beyond the call of duty" in serving Penn State Scranton.
Campus staff, faculty and students are encouraged to nominate staff members that deserve to be recognized for "going above and beyond." The link for nominations is: https://scranton.psu.edu/form/employee-month-nomination-form.