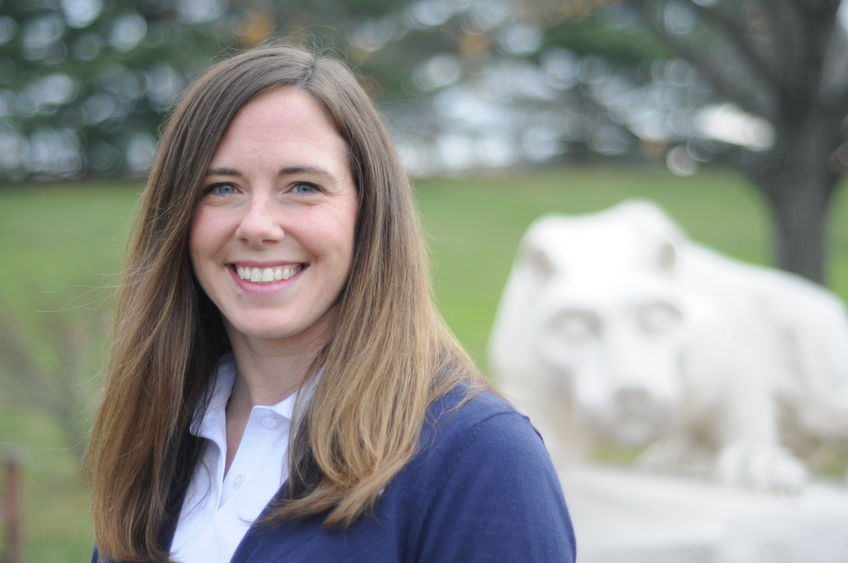 Penn State Scranton Chancellor Marwan Wafa has announced that Senior Admissions Counselor and Enrollment Marketing Specialist Julie Bialkowski has been named the campus' Employee of the Month for August.
Each month, nominations are received in the chancellor's office for employees whose peers feel they have gone above and beyond in their job duties.
In nominating Bialkowski, Director of Enrollment Management Sandy Feather stated, "Julie Bialkowski has gone way above these past few months in supporting the financial aid processing efforts. It is her attention to detail and understanding of all the different sources of financial aid that is providing our students the best chance for being successful in accomplishing their educational goals. Her caring personality is shown in her approach and conversations with our students. We appreciate her dedication to making a difference in our campus outcomes and especially our future Penn State Scranton students."
Campus Financial Officer Kim Bogdan wrote, "Julie has been instrumental in streamlining processes and procedures in student aid. These will not only assist the departments that work closely with student aid, but more importantly will help our students navigate the financial aid complexities."
The Employee of the Month recognition was initiated in 2016 by Wafa as a way of distinguishing staff members who "go above and beyond the call of duty" in serving Penn State Scranton.
Campus staff, faculty and students are encouraged to nominate staff members that deserve to be recognized for "going above and beyond." The link for nominations is: https://scranton.psu.edu/form/employee-month-nomination-form.