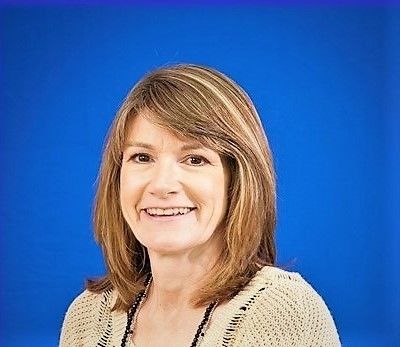 DUNMORE, Pa. — Penn State Scranton's June Employee of the Month is the campus library's Information Resources and Services Support Specialist Mary Ann Joyce.
In her nomination of Joyce, Campus Librarian Jennie Knies wrote: "Mary Ann is the unifying force in the Penn State Scranton Library. Her knowledge, experience and empathy shine through in every aspect of her work. She is dedicated, loyal and always willing to learn new skills or take on new endeavors. A primary example is the new scanner acquired by the library this spring — she led the troubleshooting and reporting on issues, and also trained other staff and students on how to use the machine. When we switched to remote work in March, 2020, Mary Ann immediately assessed her needs and developed a work plan to ensure that she would be able to not only be engaged, but also that all library operations for which she was responsible would transition smoothly."
Knies went on to say that "Mary Ann is often the first point of contact for many students, staff and faculty who come into the library. Even during this pandemic, she has gone above and beyond her job expectations to help students who have questions, most of which do not have anything to do with library services. Mary Ann is excellent at knowing how to direct a student to the right contact on campus, and always works to make sure that people leave the library feeling as if there has been a real attempt to solve their problem."
In August, the library staff returned to in-person work. "Once we knew that we would be returning to work in person in August, Mary Ann worked tirelessly, along with me and Information Resources and Services Support Specialist Bob Scheller, to ensure that the library space would be ready for opening with all of the appropriate seating arrangements and signage," Knies said. "She also rearranged the workspaces so that they would better accommodate social distancing. It has also been challenging to try to restart many of our services since returning to campus. Mary Ann has been communicating with vendors and publishers to ensure that they know that we are open and once again ready to receive items, and this has been quite time-consuming. The wonderful thing about Mary Ann is that she does these things on her own initiative and has never met a problem that she cannot solve in some way."
In addition, Knies said, "Mary Ann is extremely creative. She is responsible for the displays and exhibits in the library and is always proactively thinking of new ideas. This fall, she created an exhibit centering around the anniversary of the 19th Amendment to the Constitution. While she could have simply put some books in a case and call an exhibit done, Mary Ann has a knack for locating props and identifying graphics and others supporting materials to make her exhibits truly come alive. In addition, she has mentored one of our work study students to help her with these exhibits, and the results have been truly wonderful."
Congratulations, Mary Ann!
The Employee of the Month recognition was initiated in 2016 by Wafa as a way of distinguishing staff members who "go above and beyond the call of duty" in serving Penn State Scranton.
Campus staff, faculty and students are encouraged to nominate staff members that deserve to be recognized for "going above and beyond." The link for nominations is: https://scranton.psu.edu/form/employee-month-nomination-form.