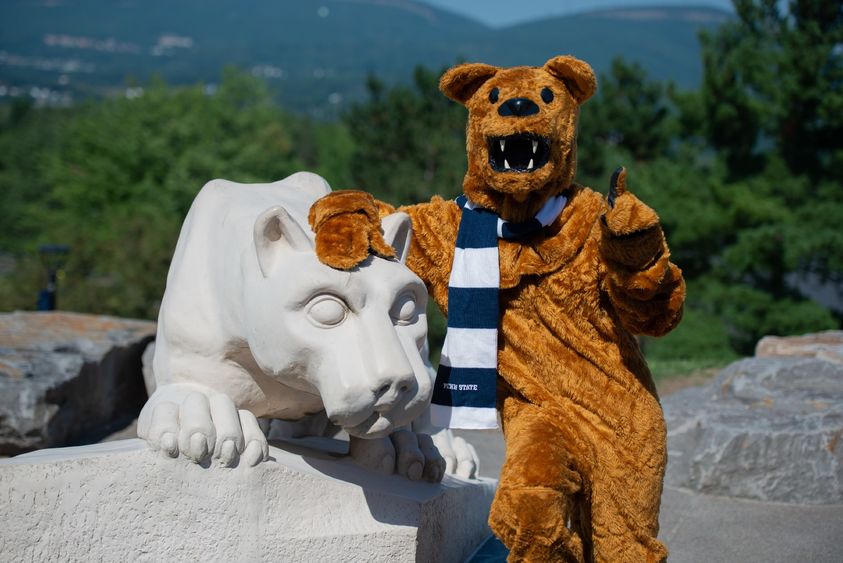 DUNMORE, Pa. — Limited on-campus tours have resumed at Penn State Scranton, as one-on-one tours for accepted students and their parents began in early April. In June, the campus will begin offering small-group tours, in accordance with Centers for Disease Control and Prevention guidelines.
Accepted students now have the opportunity to register for a walking tour of campus. The tours are offered Monday through Friday, from 10 a.m. to noon and 2 to 4 p.m. Pre-registration is required and participants must follow the safety requirements listed below. All students under the age of 18 must be accompanied by a parent or guardian during the visit. Campus tours are currently limited to one family only at this time. 
"The admissions office is excited to be able to offer this service to prospective students again," said Sandra Feather, director of enrollment management at Penn State Scranton. 
While visitors will be unable to tour the inside of classrooms or sit in on classes as they were able to do before the pandemic, prospective students will be able to interact with faculty and students throughout their tour, subject to COVID-19 safety protocols, along with their Lion Ambassador, who will lead the tour.
Lion Ambassadors are student volunteers who have a great passion for Penn State and are interested in sharing their experiences with prospective students, family and friends of the University.
"We have updated our in-person campus tours with new tour guides, new tour training, and the importance of telling their college experience story," Feather said.
Since the beginning of the COVID-19 pandemic, campus tours have been offered virtually. The virtual tours will remain available to prospective students, as the admissions staff believes that having this tour option is a great resource, especially for students across the country or for international students who are interested in attending Penn State Scranton but are unable to visit.
"The goal would be to eventually follow up with an in-person tour at a later time," Feather said.
Students who are interested in scheduling a visit to Penn State Scranton should be aware of the following requirements:
You must complete a Campus Visit Acknowledgement form and bring it with you on the day of your visit. For registrants under the age of 18, the form must be signed by the parent/guardian who will accompany you.
All visitors, students and staff are required to wear a face mask and maintain physical distancing while on campus. If you or anyone in your party is unable to wear a face mask, we are happy to accommodate you with a virtual visit.
Any student under the age of 18 must be accompanied by a parent or guardian. All guests must be listed on the registration form. No more than two guests may accompany the student.
If you or anyone in your party becomes ill, you must contact the campus to cancel your visit. We will be happy to reschedule it for a later date.
Penn State may postpone or cancel your visit for any reason for the safety of our guests, students and staff. You will be notified if your visit is canceled. Tours are offered on a first-come, first-served basis and require students to register at least 48 hours in advance. All adults also must sign and bring the Campus Visit Acknowledgement form.