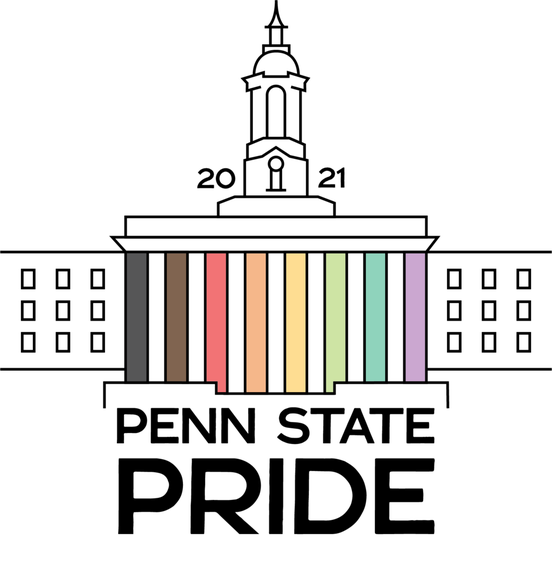 DUNMORE, Pa. — April is Campus Pride Month and Penn State Scranton's LGBTQ+ club has organized activities and events to celebrate pride for the rest of April.
Since 2017, the club has been active within the campus community during the month of April, to raise awareness and celebrate pride throughout Penn State Scranton.
The club has continued to bring awareness, advocate and celebrate diversity among faculty, staff and students throughout the COVID-19 pandemic. Now, members are once again celebrating pride through a month-long celebration to recognize the LGBTQ+ community and to raise awareness.
Ray Petren, associate professor of human development and family studies, who has been involved with the club and its efforts for several years, commended both its earlier efforts, as well as the efforts of its current student leaders, co-presidents Quinn Nguyen and Sebastian Pruett, who have continued to build upon and grow Pride Month into something that will cater to the needs and interests of the campus community.
"With the support of (Coordinator of Diversity) Dharti Ray and the student services team, Quinn and Sebastian have done a great job of thoughtfully leading the club and creating a number of great Campus Pride Week events for our campus community to get involved in," Petren said.
NEPA Trans Health Conference
The club's first event to kick off Pride Month is the NEPA Trans Health Conference. Established in 2012, the NEPA Trans Health Conference serves as an educational forum for health care professionals and staff, educators, and the community to learn more about the transgender community.
The goal of the conference is to provide knowledge and reduce any gaps that may be open in regards to transgender individuals and medical care.
The event will be held virtually and is available for students to register at this link.
Art contest and Kahoot game show
The LGBTQ+ Club is also hosting an art contest that is running from now until April 13, with a theme of "What does the LGBTQ+ community mean to you?" In addition, the club also will host a Kahoot game show on campus in the View Cafe, from noon to 1 p.m. on April 14, with chances to win prizes.
Movie watch party: "Moonlight"
Later in April, the club will also be hosting a streaming movie night via Netflix Watch Party, featuring the film "Moonlight," at 4:15 p.m. on April 21.
Nguyen said the LGBTQ+ Club is showing the film to help bring awareness to current, important issues in the LGBTQ+ community, as well as in the Black Lives Matter community, and hopes that members of the campus community will take this opportunity to learn more.
For more information, visit psuscranton.campuslabs.com/engage/.