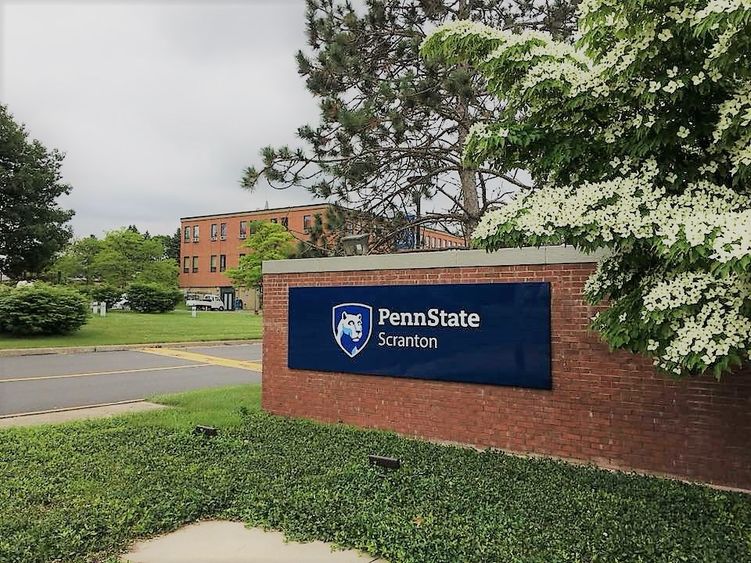 DUNMORE, Pa. — On Wednesday, May 13, Penn State Scranton will hold a Virtual Open House for students considering applying to Penn State Scranton. The event is taking the place of the on-campus open house that is typically held in the spring, because of the state-mandated stay-at-home requirements in place due to the COVID-19 pandemic.
The online event will take place from 5 to 6 p.m.
For future students who have not yet applied, this virtual event will help them get to know Penn State Scranton. It will include a presentation given by an admissions counselor, important dates and deadlines and time to answer questions.
Students will learn more about Penn State's 275+ majors, student life at Penn State Scranton, financial aid, co-curricular opportunities, and more. They will also be eligible for a $65 application fee waiver for attending the event and have an opportunity to hear from current Penn State students.
"We made the virtual events student-oriented and only lasting an hour," Feather said, explaining that the admissions staff wanted to allow more time for students to ask questions and become more engaged in the event, "and make it an enjoyable experience."
The Virtual Open House follows two previous virtual events hosted by the campus' admissions department.
Earlier this month, on April 13 and 29, the campus hosted very successful virtual Accepted Student Programs, with 67 students showing up for the initial offering and asking a total of 85 questions. The campus also hosted a Virtual Transfer Visit on April 21 for students interested in transferring to Penn State Scranton from other colleges and universities.
For more information on the upcoming Virtual Spring Open House, or to learn more about applying to, or transferring to Penn State Scranton, contact the Admissions Office at [email protected].