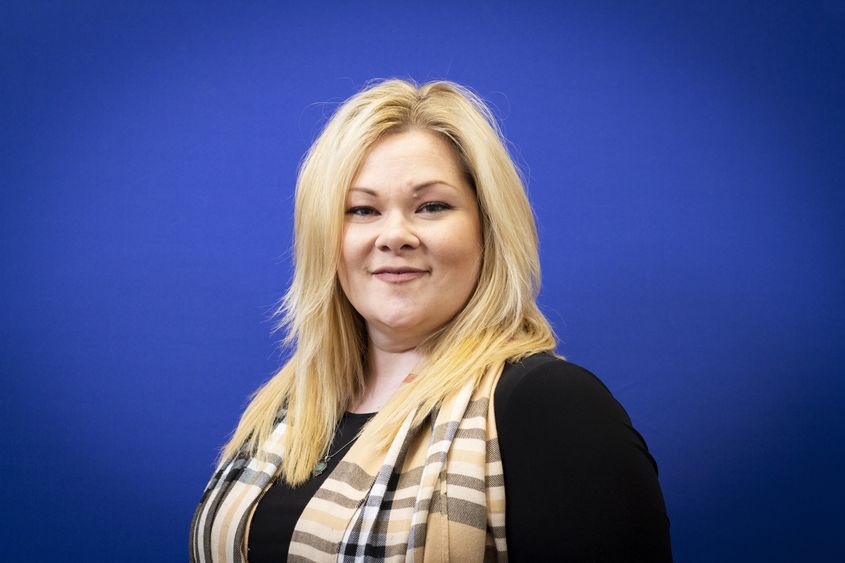 DUNMORE, Pa. — Kathy Stefanelli, counseling services, has been named the campus' September Employee of the Month by Penn State Scranton Chancellor Marwan Wafa.
In the nominations for Stefanelli, Penn State Scranton undergraduate intern Amber Lomeo wrote: "Dr. Stefanelli goes above and beyond for anyone who needs a helping hand. No matter how big or small an issue is, having Kathy's assistance is always a pleasure and a reassurance. She leads by example as to what it means to be a genuinely compassionate human being, and all who meet her are graced with a beacon of light and warmth. In addition to her kind nature, Kathy is also an outstanding professional who inspires a myriad of students to improve themselves daily. I could never imagine a better internship mentor."
Graduate counseling intern Cindy Tesch said: "Kathy is a supportive supervisor who has challenged my growth and professional development in innumerable ways. She encourages creativity and innovation to meet the needs of students."
Angela Marinelli, another graduate counseling intern, added: "Who could not have a nice thing to say about Kathy? She is an incredible supervisor to work under. She provides a great environment for me, as a beginning counselor, to learn in. She is the most down-to-earth person I know, and anyone on campus would be lucky to work along side her. The students of Penn State Scranton are lucky to have her to turn to. I could not think of a better person who deserves this honor!"
The Employee of the Month recognition was initiated in 2016 by Wafa as a way of distinguishing staff members who "go above and beyond the call of duty" in serving Penn State Scranton.
Members of the Penn State Scranton community are encouraged to nominate a staff member that deserves to be recognized for "going above and beyond" online at: https://scranton.psu.edu/form/employee-month-nomination-form
Congratulations, Kathy!