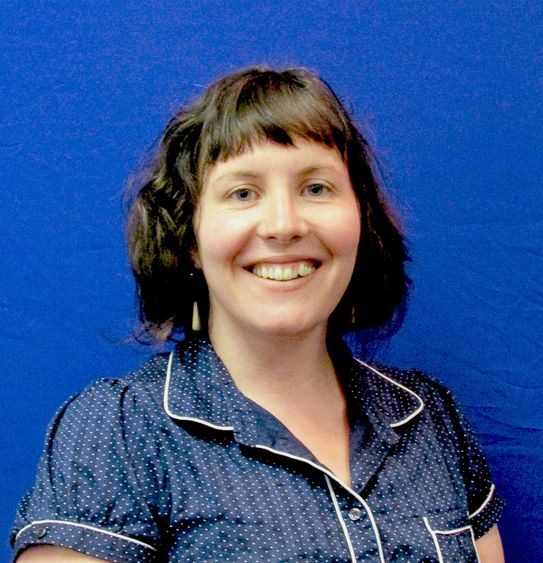 DUNMORE, Pa. — Natalie Kulick, information resources and services support specialist in Penn State Scranton's library, has been named the March Employee of the Month by Chancellor Marwan Wafa.
"Natalie is responsible for managing the library's circulation desk and associate functions," wrote Penn State Scranton Head Librarian Jennie Knies in nominating Kulick for the honor. "In the past year, she has gone above and beyond in her work in a number of ways: First, Natalie has built the library's student worker program, managing up to four PaSSS students and several work-study students at a time, keeping diligent track of hours and budget.
"She also manages our two part-time evening staff. Natalie has taken on this role with an excellent degree of professionalism, developing a comprehensive training and review program, and striving to assign work to students that is truly meaningful and crucial to the function of the library."
"Natalie also assumed responsibility for two new projects that were not originally on her work plan for the year," Knies continued. "The first was to ramp-up and extend the library's course reserves and textbook holdings. The amount of work involved in this is tremendous and involves a great deal of information-gathering from both the registrar and the book store, determining which books are already available in the Penn State system, working with the head librarian to prioritize the final list each semester and budget for purchases."
Processing all of the books to be available on course reserve and reaching out to campus faculty regarding use of previous editions was also part of this task.
"It is an immense amount of work and Natalie managed to work to have all of this in place for the spring 2018 semester with very little advance notice," Knies said. "This has had a significant impact for our students, and use of course reserves in the library has increased 50 percent from spring 2017 to spring 2018".
Knies said Kulick also has been instrumental in organizing the students and staff to assist in a massive collection maintenance project currently underway in the library. Kulick and the students have single-handedly managed to shift shelves and move more than 15,000 books to new locations.
"Our goal has been to clear the books from the ground floor of the library by the end of the summer, and I know that we will attain this goal with Natalie's leadership," Knies said.
"Natalie is the 'face' of the Penn State Scranton library and is often the first person with whom people interact in person or via telephone," Knies added. "She is always professional and courteous and will go out of her way to ensure that faculty, staff, students and community borrowers are able to obtain the material that they need. It seems as if she knows everyone, and is always able to find a way to connect with people."
Kulick has a master's degree in library science and experience working in both K-12 and public libraries, making her experience and background invaluable to the library and campus.
The Employee of the Month is a recognition award created by Chancellor Marwan Wafa to distinguish staff members who "go above and beyond the call of duty" in serving the campus.
Congratulations, Natalie!