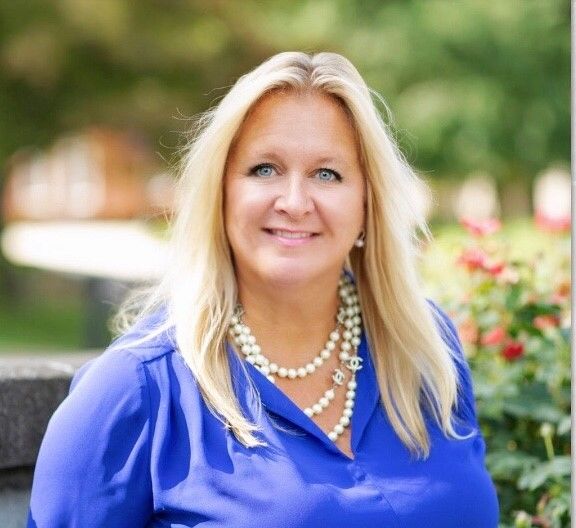 Kathy Casarin, from Archbald, Pennsylvania, will be recognized as the Penn State Scranton Alumni Society's 2018 Alumna of the Year at a reception in her honor on Thursday, Feb. 7 in the campus' K. Bruce Sherbine Lounge.
Casarin began her studies at Penn State Scranton, where she was a student-athlete on the women's volleyball team and worked as a peer leader under the direction of Gail Keating. Additionally, she worked as an intern in Mercy Hospital's cardiac rehabilitation and public relations departments.
A writer and contributor for Cub's Roar, the campus' student newspaper, she was also a member of the Business Club and Film and Video Club while at Penn State Scranton. Casarin then continued her studies at University Park, where she received her bachelor of science degree in health and human services with a business concentration.
Casarin is a lifetime member of the Penn State Alumni Association and has served on various boards and committees at Penn State, including the Penn State Scranton Alumni Society for two terms as president; Penn State Scranton Advisory Board member; and Campaign Fund Committee member.
In addition, she actively volunteers at numerous campus events and has served as chairperson for the Penn State Scranton Alumni Society's annual James D. Gallagher Golf Tournament, for which she is a passionate fundraiser each year.
Professionally, Casarin was named one of The Top 25 Women in Business for 2018 by the Northeast Pennsylvania Business Journal. During her first year as a realtor she won a national award as one of the Top 50 Realtors on the Rise by RISMedia.
She holds the Certified Negotiation Expert Designation, which has helped her better serve her valued clients buy and sell homes. Casarin has also served on the Pennsylvania Association of Realtors' Ethics and Professional Standards Committee, Young Professionals Network (YPN), and Tech Committee, all as service to the Greater Scranton Board of Realtors.
Casarin truly loves Northeast Pennsylvania and is always looking for opportunities to make a difference. In addition to her Penn State and professional involvements, she has also volunteered with The Ronald McDonald House of Scranton, Marley's Mission and the St. Francis of Assisi Kitchen, to name a few.
A full-time realtor at Dwell Real Estate, she resides in Archbald with her husband, Matt, and their three children: Claudia, Lucy and Jack; her dog; and four cats – one of which is named Nittany!
For more information about the annual Penn State Scranton Alumna/us of the Year Award or the upcoming reception in honor of Kathy Casarin, call the campus Alumni Office at 570-963-2537.