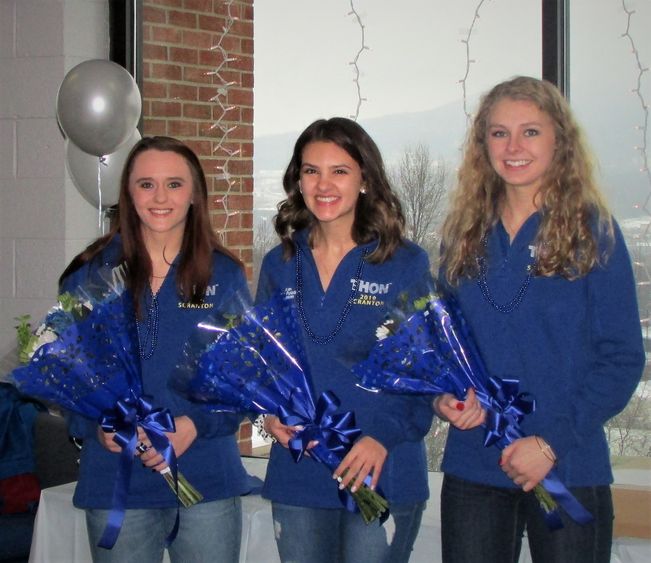 DUNMORE, Pa. — This year, Penn State Scranton is making THON history, and three students will be at the center of it all.
On Friday, Dana Beecroft, Alex Squatrito and Katie Walsh were announced as the campus' THON dancers — the first time in Penn State Scranton's history that the campus was allotted three dancers for the annual fundraiser. In addition, the campus has also been assigned a THON family that they will be paired with during THON weekend, another first for the campus.
The three will travel to University Park on Feb. 14 to participate in the annual 46-hour dance marathon, now known universally as THON, the largest student-run philanthropy in the world, which benefits Four Diamonds and children battling pediatric cancer. There, the students will dance for 46 hours straight — but they won't be doing it alone. A contingent of Penn State Scranton students, staff and faculty will be going with them to provide support and assistance.
Last year, the campus broke another record when it raised over $28,000 through a variety of efforts organized and carried out by students. This year, the campus' goal is $35,000 — and students have already been busy, raising just over $14,000 of that goal.
Next weekend, the campus will host a Designer Purse Bingo, with proceeds benefiting THON. The event, which is open to the public, will be held at 3 p.m. on Sunday, Jan. 27, in the campus' Multi-Purpose Building. Doors open at 2 p.m. and tickets are $25.