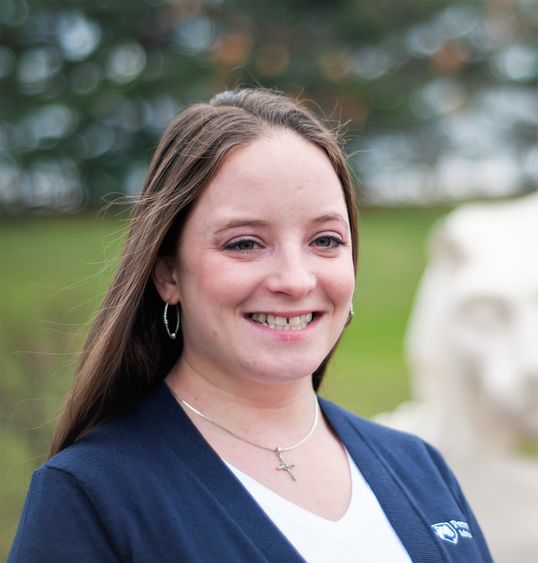 DUNMORE, Pa. — Enrollment Specialist Stacy Shattuck has been named the March employee of the month at Penn State Worthington Scranton by Chancellor Marwan Wafa.
Shattuck was nominated for the honor by Director of Enrollment Services Sandy Feather and campus Financial Officer Kim Bogdan.
Feather wrote: "Stacy is passionate about all of her jobs, whether coaching cheerleaders, mentoring students, recruiting prospective students and helping parents/students with financial aid. She is an asset to the enrollment team and has gone above my expectations in helping in the department while staff were out on leave."
In her nomination, Bogdan stated: "Stacy always takes the time to explain financial aid issues to students and parents. She goes above and beyond by following through with student issues; many times this results in her having to contact numerous offices in order to get the issues resolved."
The Employee of the Month recognition was created by Wafa as a way of distinguishing campus staff who "go above and beyond the call of duty" in serving Penn State Worthington Scranton.